I wanted to show you this super stylish tiny house because personally I love the design. A blend of modern and rustic aesthetics, this 12′ x 20′ living area was built as a separate unit from the Zimmerman family's house in Seattle. With an expanding family, they needed a bit more space and so they enlisted their uncle, Gary Shoemaker, and architecture firm Nine Bark Design Studio from New York to build the living area you see here.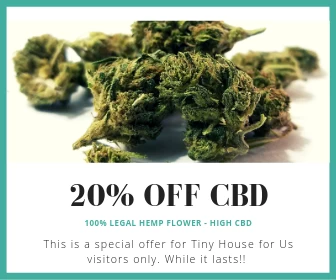 The stylish facade of windows brings a modern appearance from the outside but step inside and you'll notice rustic touches like the tilt-turn windows, handmade doors from Douglas fir, and reclaimed wood in the rafters. They incorporated other green elements into the build as well, opting for a Warmboard radiant subfloor that I'm sure feels amazing on your bare feet.
I love the double-height facade that allows light to fill the space – something that's especially important in Seattle, where every bit of daylight helps brighten the gray skies that so often come with living in the Pacific Northwest. Another sweet design feature is the sliding ladder, mounted on a roller that allows easy access to the bookshelves and little loft above which serves as an office.
h/t Dwell