This beautiful tiny home is found tucked in a forested setting on the remote Guemes Island in Washington and was built by a couple who wanted to have an extra place for guests to stay, and to earn some extra income by renting it on Airbnb. They did a marvelous job, inside and out, with an attention to detail in the interior design giving it a very luxurious yet rustic feel, and the landscaping outside that extends the living space into a way that's both aesthetically pleasing and very functional. Guests who stay here will notice all sorts of smart design features, from the large farmhouse sink and a ladder attached to a pulley that allows it to swing out of the way, to the carefully placed USB ports on either side of the bed and the swivel mounted television for example. Overall I think this is one of the best designs we've seen recently.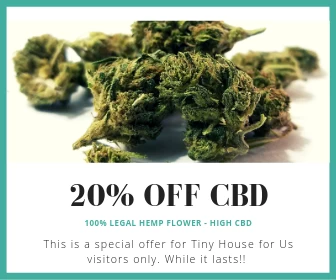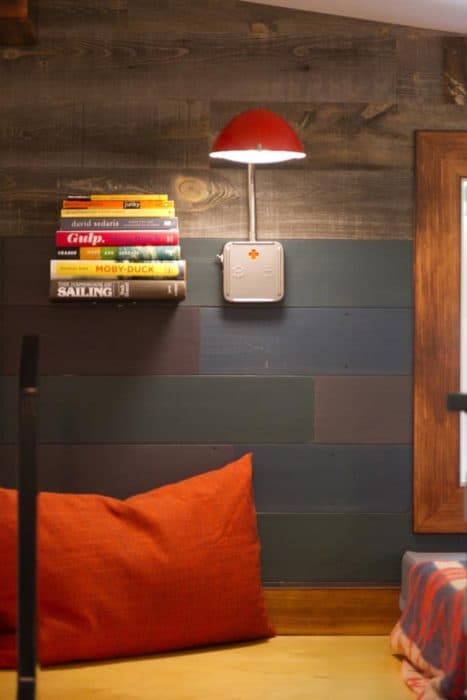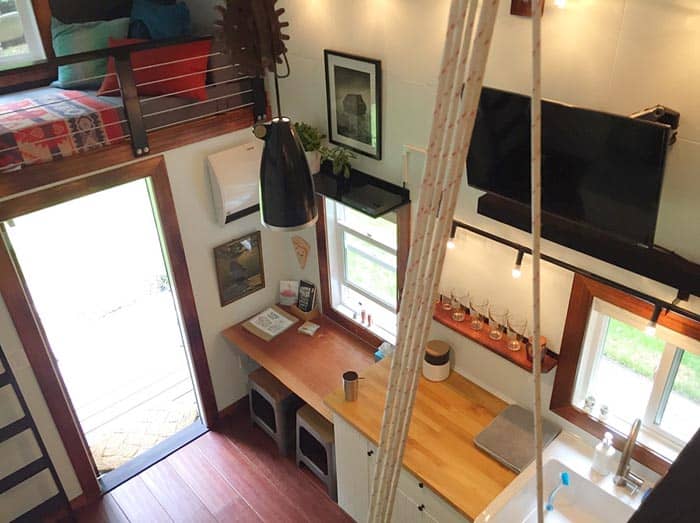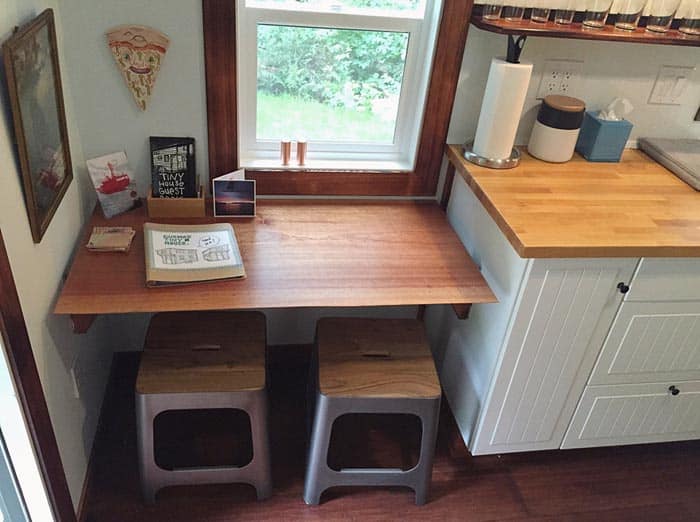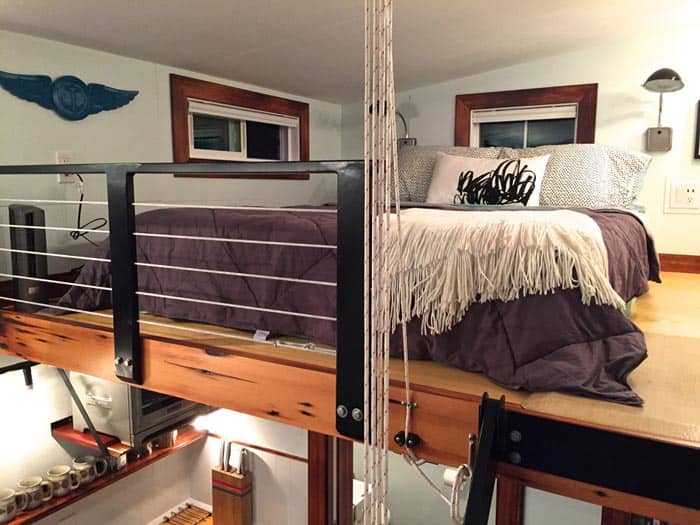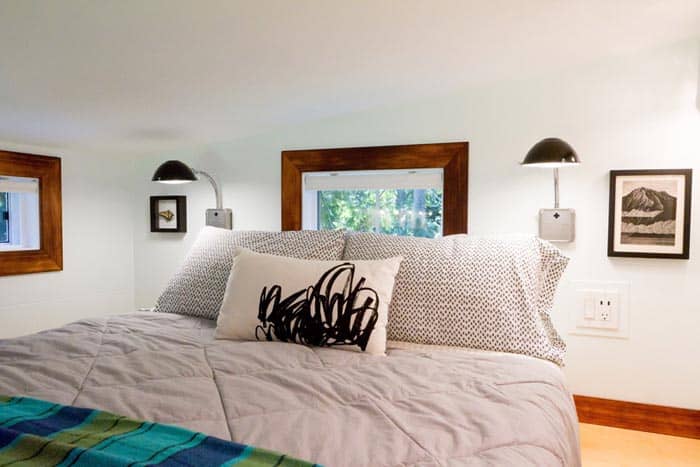 A neat aspect of the home comes from the inclusion of various "makers" objects, pieces of artwork and other hand-made items curated from local artists and craftsman. If you're looking for a peaceful and very unique tiny house to rent for a weekend, this might be a perfect choice.
You can learn more about the home, its surroundings, and the details behind the build on their Airbnb listing, where it's available to rent for a reasonable $109/night.