Christian Hoffmann and his father Eric built this 200-square-foot house a few years ago near Fairfield, Iowa, and now rent it out for $375 a month. If you're in Iowa, they'll build you one of your own for $29,900. Or you can buy the plans for $300, on one condition, and that brings us to the unusual thing about this pretty ordinary-looking tiny house. Before the Hoffmanns will sell you the plans, you have to enroll with Maharishi Vastu Architecture, an organization with roots in the Transcendental Meditation movement founded by the late Maharishi Mahesh Yogi.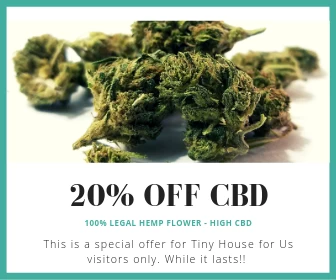 While the meditation aspect of the Maharishi's teachings has become famous, what's less well-known is that he also formalized a set of architectural principles based on Sanskrit tradition. Features include red cedar siding, oak floors, and white pine walls and ceiling; a kitchen with marble countertops and a three-burner stove; a sleeping loft with a queen-size bed; a bathroom with a shower and toilet; and good insulation and lots of natural light. In other words, pretty much what you'd find in the majority of well-designed tiny houses.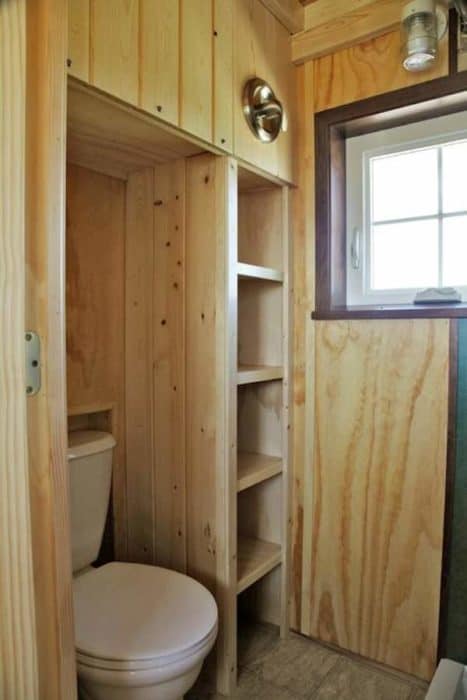 h/t Tiny House Talk
The Hoffmans' house is designed according to the Sanskrit architecture principles, which are supposed to help align occupants with nature and life's natural rhythms and thereby promote peace and happiness. Seems like that falls right in line with what most other tiny house builders are looking for, doesn't it?