Handcrafted Movement is moving fast indeed! It's no surprise that the stunning Pacific Pioneer, which they finished just last month, has already sold; even at $77,000, there are very few THOWs that exhibit such an excellent combo of finish and functionality. The unexpectedly good news is that the Pioneer wasn't a one-off but the first of a series, and the second one, the Pacific Pearl, is ready to go right now. The basic layout is identical; like the Pioneer, the Pearl has two big (51 square feet) lofts, a ground floor master bedroom, and complete kitchen and bathroom facilities at the other end. The major difference is that the Pearl doesn't have a built-in sofa, or a divider between the living and dining areas, which gives the middle of the house a more open feel. It's priced at $75,000, and if you want it, we suppose you'd better give Matt Impola a call tout de suite – but hopefully he's got at least a few more of these in the pipeline.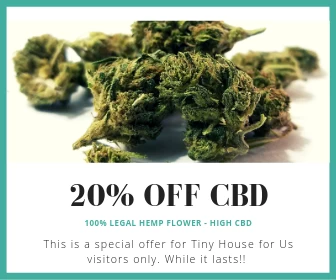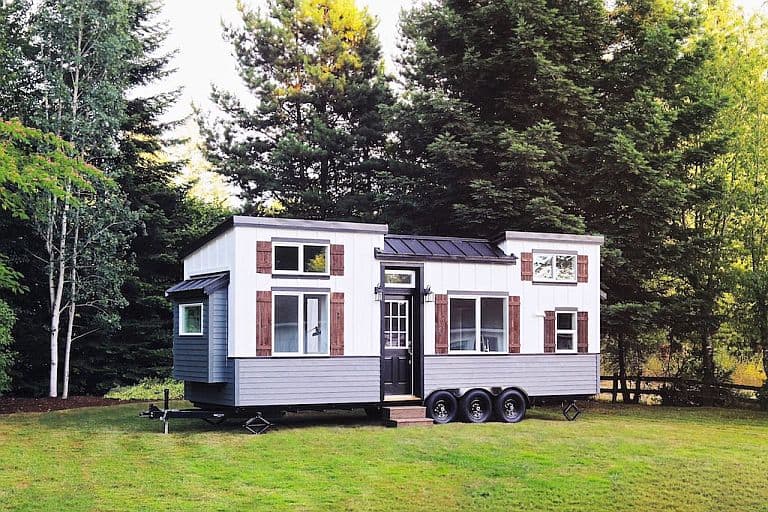 Pacific Cedar trim over board and batten siding on a triple axle trailer with built-in leveling jacks.
Instead of the Pioneer's louvers, the Pearl goes with a sliding door for the master bedroom.
With a smaller standalone sofa, no divider, and a tapered kitchen counter, there's more room in the middle.
The kitchen includes oak butcher block countertops, a 24-inch 4-burner gas range, and a 10-cubic-foot fridge/freezer.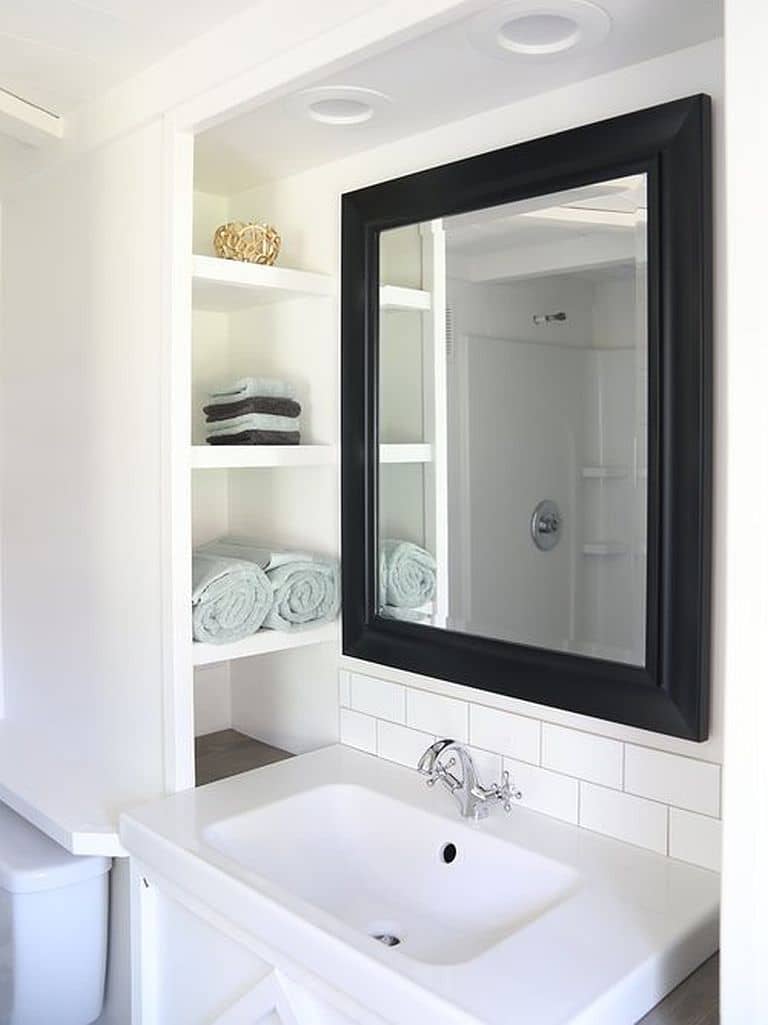 Aside from the square mirror, the ¾ bathroom's just like the Pioneer's, complete with a space for a washer/dryer.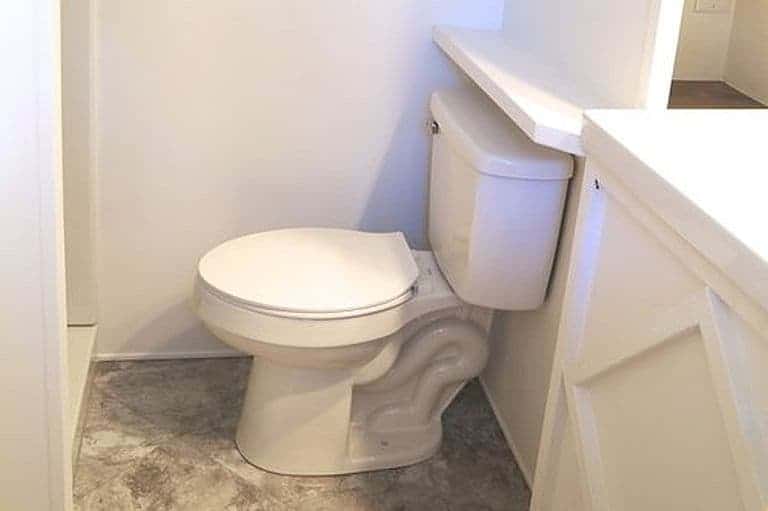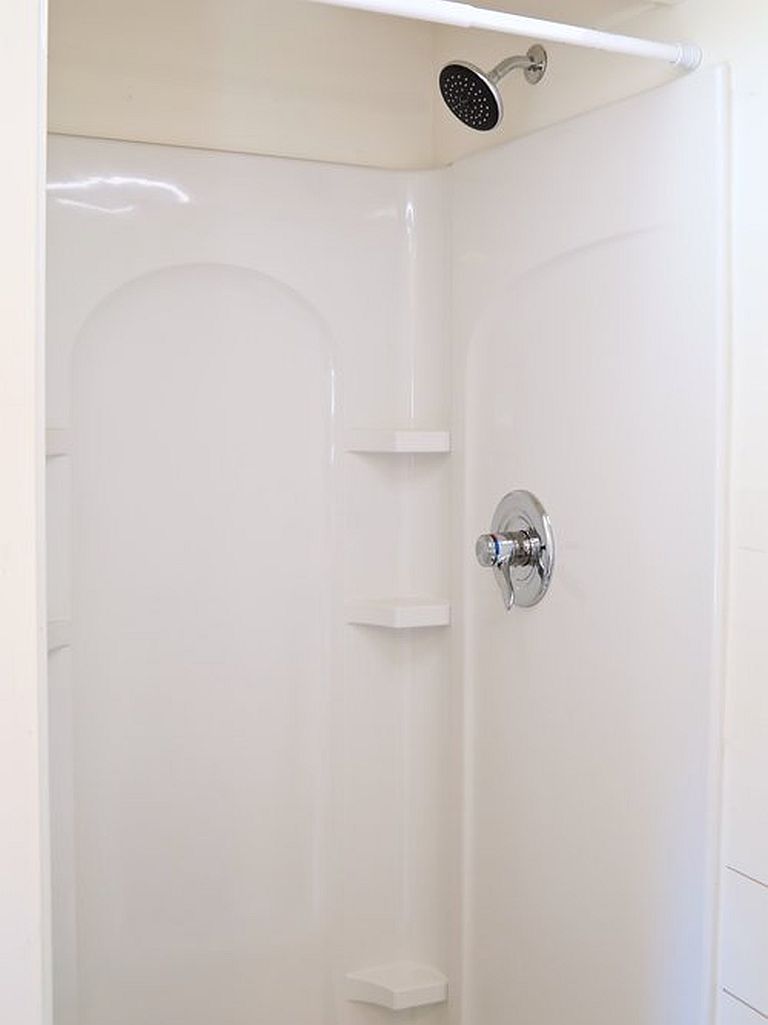 The lofts are the same as well.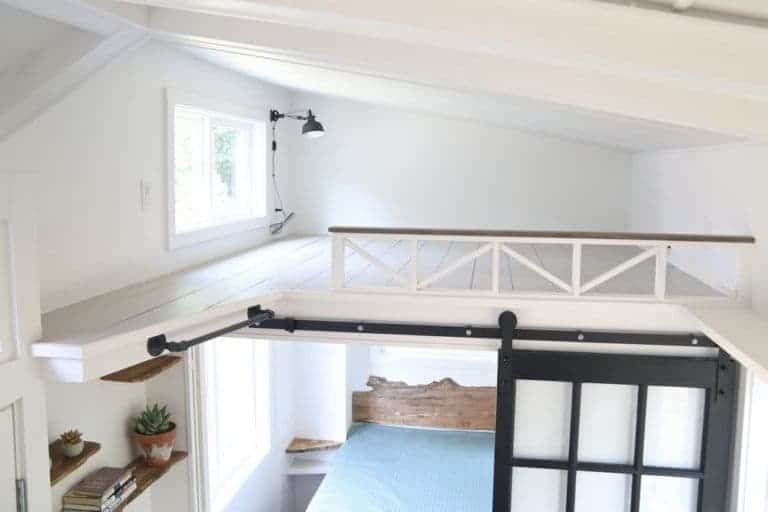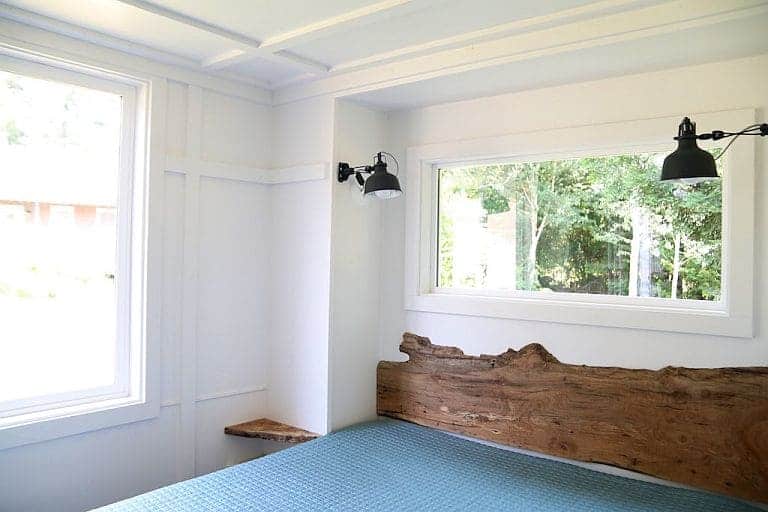 The queen size memory foam mattress comes with the house.
h/t Tiny House Talk