The Kasl family truly is living the dream. After all, if Kim Kasl and her husband can live with two kids under the same 207-square-foot roof (267 if you count the loft) and seem to have their sanity intact, they must have gotten something right. The design is based on the Tumbleweed Elm 24, and if it looks familiar maybe that's because it was featured on FYI's Tiny House Nation toward the end of 2014. It's great to see a tiny house with toys in it!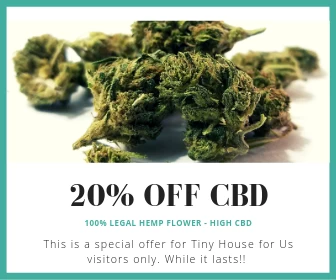 A nice looking tiny house – and the children's bikes give you a clue it's also a family home.
Organizing toys and books is a challenge in a house of any size, but the Kasls seem to have it well under control.
Even the small living room's completely uncluttered!
A mini-closet at the entrance holds what's needed to get the kids out the door.
When you have children, you need a bathtub – this one's made of a wine barrel.
A tiny sink for tiny hands.
Parts of a happy childhood: A refrigerator for artwork and a kitchen where Mom cooks homemade meals.
The kids' bedroom looks about like kids' bedrooms always do, no matter how often you clean them.
It's also an unusually cozy and comfortable space for sleeping or daydreaming.
They even rigged a laundry "chute" of sorts, that raises and lowers.
A climbing vine strategically placed near the railing brings some life into the home.
h/t Little Things
This family proves that you can live comfortably and happily in a tiny house, even with kids. Their two children are homeschooled and enjoy spending a lot of time outdoors, which helps keep the stir-crazy feelings at bay. So if you ever thought it would be impossible to downsize your small family into a tiny space, you might reconsider after reading their story.
You can learn more about the family and their inspiring journey at http://www.blessthistinyhouse.com/