When financial difficulties forced her out of her New England house and into a summer of homelessness, single mother of two Shirley Loomis learned the hard way that she couldn't depend on anyone else. Fortunately, the resourcefulness she inherited as a member of a "family of doers" and a steely determination to become self-sufficient saw her through six years in a one-room apartment and eventually into her own 100% DIY tiny house on wheels.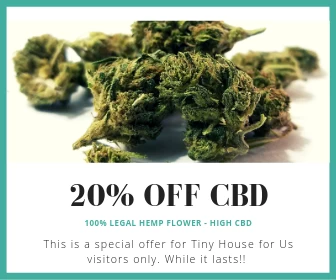 Her children had (just) moved out, so she only had herself to take care of, but it still wasn't easy. She was in her 50s, still struggling financially, and had only a rudimentary knowledge of construction techniques. She used her spare cash – when she had any – to accumulate tools and books on building, worked out an original design, and was finally ready to start building when she was laid off. Lack of money and the time spent looking for another job stretched a project Shirley had thought would take six months into two years, but she never considered giving up.
She's been living in her house for more than a year now, and while it's a truly tiny 130 square feet and a little cramped inside, it's survived a blizzard and a hurricane without damage or leakage. Just as importantly, Shirley has the satisfaction of not having quit, the security of owning her own home, and an engagement with tiny living that she never expected to find.
You can find out more about her long but successful tiny house journey on her blog, copper, tin, wood, & will.