According to the owners, the Gruene Silo "has a very upscale feel", and that's entirely true – as soon as you step through the door. While the outside is in fact a rusty WWII-era grain silo with a porch conspicuously tacked on to mark the entrance, once you get inside you see warm pine walls, tiled floors, luxurious leather armchairs in the living room, dual vessel sinks in the bathroom, and a custom-built spiral staircase leading up to the master bedroom. (One good thing about building in a silo is that there's plenty of vertical space!) There's also a kitchen area with a refrigerator, microwave oven, and wet bar. But at one time, this 1940s silo contained tons of grain, and nothing else. The original owners probably never imagined it might one day be used as a residence.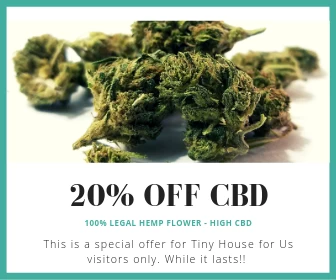 A small living room has been sectioned off on the first floor.
Although it doesn't have a full kitchen, the kitchenette includes a refrigerator, microwave, sink, and a wet bar.
Stairs wrap around one side, leading to the upstairs loft.
The full size bathroom includes marble tiles and a shower.
The Gruene Silo is part of the Gruene Homestead Inn in New Braunfels, Texas (near San Antonio). It sleeps up to two adults and two children for $175 a night ($210 Fridays and Saturdays).