We've seen a host of different approaches to tiny home architecture, but these ultra-modern designs bring a whole new dimension to the movement. The focus of any tiny house centers around packing as much utility into a small space as possible, and with these concepts we get to see just how far the limits of innovation in that realm may reach. Sure, some of these look strange, and aren't for everyone, but the unusual ideas that stem from some of the leading architects and designers in the world may also transfer into the realm of more "ordinary" tiny houses.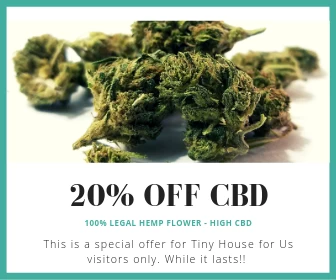 Primeval Symbiosis Single Pole
Perhaps one of the most striking designs comes from the mind of Konrad Wojcik. Shown here perched in an idyllic mountain landscape, I can imagine retreating for a ski weekend and never coming back. His goal is to build a completely self-sufficient structure that leaves no footprint in nature. With solar panels for electricity, a bio digester, rainwater catching and geothermal heating and cooling it seems like he's on the right path, plus it's built from recycled material. (source)
Paco
If you fancy a minimalist style, or find yourself longing for a personal insane asylum, this design might jive with you. Personally I think it's a bit bare, devoid of much personality, but the concept is interesting. It's definitely tiny, measuring 3 x 3 x 3 meters in size and offers just the most essential features. (source)
The shower, toilet, and desk seat are designed to take up as little space as possible. Here you can see how the toilet is sunk into the floor, which makes for a great place to have a staring contest with your wife as you pinch one off.
There's even a sleeping compartment for guests.
And here we see the shower…
The Diogene
This structure comes from the mind of Italian architect Renzo Piano and it comes in at a scant 81 square feet. It's designed to function completely off the grid. The name comes from Greek philosopher Diogenes of Sinope, who abandoned all luxuries and conventions in favor of living simply. (source)
I like the large window that lets sunlight in, and the clean Scandinavian look and feel.
While these designs are surely impressive in some respects, I feel they are similar to concept cars – interesting to look at, but lacking in actual soul. For most of us, the character that certain pieces of reclaimed wood, molding, windows, and other facets of a tiny house are what add to the appeal. While these may offer a hint as to the technological possibilities, they seem a bit too out there for me. What do you think?