OK, this 2-bedroom, 1½-bath rental unit isn't exactly tiny – it's actually the lower level of the owner's home. You'll find it in the Mississippi Avenue neighborhood in Portland, Oregon, a convenient location in the Mississippi District which has plenty of shops and restaurants nearby for visitors. It's owned and operated as a guesthouse by the man who built it, David, an expert in traditional Japanese carpentry. Justifiably proud of his workmanship, he describes it as a mix of Japanese and Western aesthetics. The Japanese influence is particularly noticeable in the wood beamed ceiling and the walnut, elm and cherry cabinets and shelves. The furniture, meanwhile, looks more to Europe, with a Danish Modern sofa bed in the living room and a Norwegian box-bed style installation in a hidden bedroom.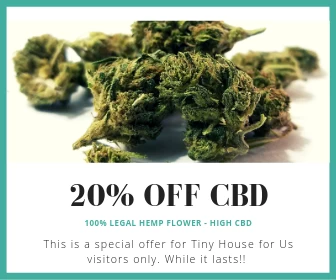 The cozy living room includes a clay wall and a coffee table hewn from a single chunk of wood.
Handmade doors and windows, along with the wood beam ceiling and warm walnut floors make show off David's skill.

The luxurious bathroom includes cedar, walnut, cherry and elm wood throughout.

The extensive wood details give off a warm and meditative character to the space.

The kitchen is truly a cook's dream, with a 6-burner Viking stove and plenty of space to prep.
You can stay at the house David calls Handcrafted Japanese Carpentry Too for $120 a night. And as that name implies, you have another option if it's already booked: Handcrafted Japanese Woodworking is right next door.