One of the great things about designing your own home is that you can build it to reflect whatever styles and values you hold close. With this build from Oregon Cottage Company, owner/architect Todd Miller condensed all sorts of Japanese inspired design elements into a tiny 134-square-foot space. At the request of his client, who wanted a home inspired by a traditional Japanese tea room, they created a totally unique space that includes a living room which trades couches for traditional tatami mats, plenty of built in storage compartments, a sunken tea-warming hearth with hidden tea-serving chest, and even a soaking tub in the bathroom.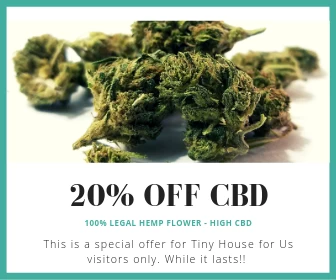 The living room floor reveals a secret compartment with the serving chest, and you'll also find an "honoring alcove" aka tokonoma meant to display traditional art.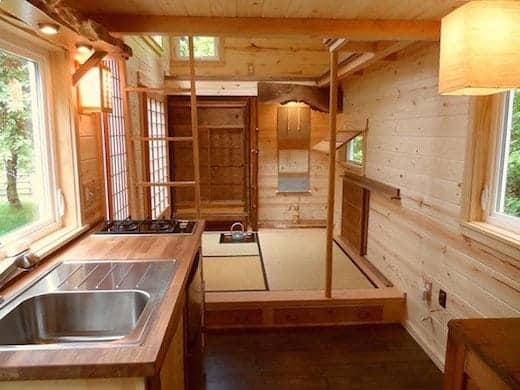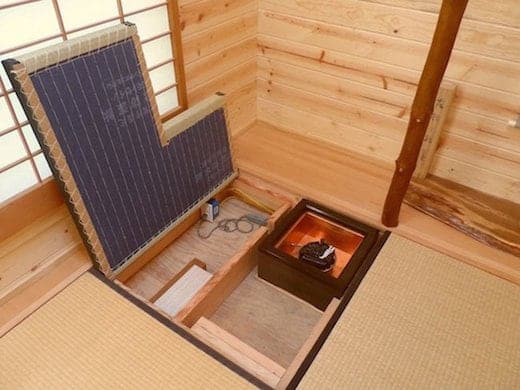 Built in drawers slide out from beneath the slightly raised sitting area.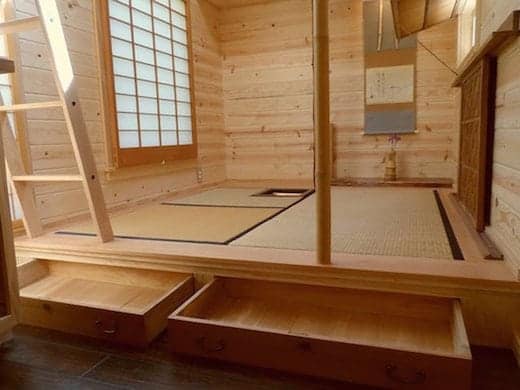 True to the tearoom tradition, the home includes a tiny 28.5 x 28.5 guest entrance. Plenty of red oak and black walnut was used to accent both the interior and exterior.
A soaking tub also works as a shower, while opposite you'll find a composting toilet and on-demand hot water heater.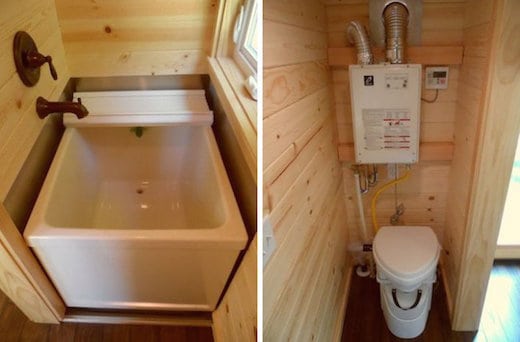 The shed style roof makes room for a loft above the kitchen and the clerestory windows and two large skylights let plenty of light into the space. Instead of a mattress, the client sleeps on the 2 1/2″ thick tatami mats.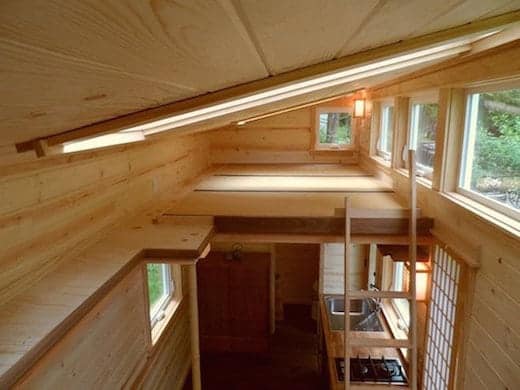 There's even a small 5′ long kitchen space neatly tucked alongside one wall.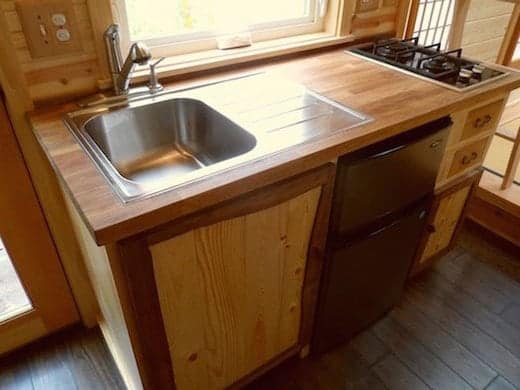 This unique home is a great display of creativity and purpose matched against a very specific vision the client had, and it's incredible to see how much you can fit into a small space like this. The final cost was about $40,000 for the build, and we imagine the client was very happy with how it turned out. For more information about this build and others check out http://oregoncottagecompany.net/