There was an old house from Nantucket… well, OK, not really. Notwithstanding the whale weathervane and widow's walk on the roof, Jeremy Matlock's tiny house hasn't been within a thousand miles of New England. And it's so new that he won't be finished building it (in Ridgway, Colorado) until July. After that, though, you'll be able to take it to a more appropriately nautical locale (or wherever else you like) for $39,500. The as yet unnamed 200-square-foot house rides on a custom 18-foot dual-axle trailer and is clad in attractive cedar siding punctuated by 10 large double-paned windows.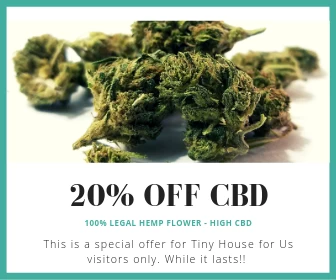 There are actually three ways to go inside: besides the two doors at ground level, you can also climb a ladder to the widow's walk and crawl into the loft through a charming little 'hobbit hatch'. However you get there, you'll find quite a bit to see in the cozy space between the Pergo floor and the beetle kill pine ceiling.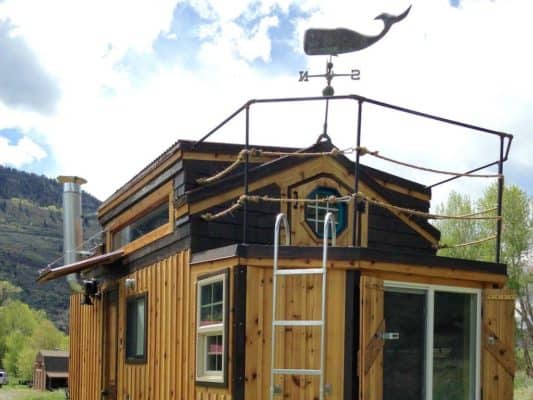 A built-in entertainment center and fold-out couch next to a small woodstove; a kitchen with a fridge, Kohler sink, two-burner stove, convection oven, and many of the house's 50+ shelves and cabinets; and through a sliding barn door, a bathroom with a composting toilet and a trough tub inside a 36-inch shower stall. Insulation is R18 all around, there's exterior storage for the propane tank for the stove and on-demand water heater, and the electrical box has room for batteries if you want to set up a solar system.