To be young, gainfully employed and living in a Parisian apartment doesn't sound all that bad, but Laëtitia thought she could do better. She had little money left over after meeting the rent, and little hope of adding to the approximately $18,000 she'd saved. Investing that money in materials for the tiny house you see here, Laëtitia spent nothing on labor because she built it together with a few friends. One of them, Vincent, built a tiny house for himself as well, and together they formed a new tiny house company, Baluchon.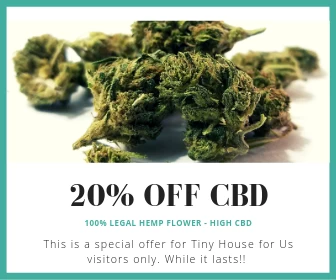 Laëtitia's house has a 150-square-foot first level and two lofts for an additional 65 square feet up top. A peaked roof and dormer windows give good headroom in the sleeping loft. Downstairs there's a built-in sofa for sitting and a built-in shelf for dining, as well as a complete kitchen and a bathroom that even has a small tub. Nicely designed and nicely done, and Laëtitia didn't stop there – she also made an even tinier house for her dog!
Baluchon offers a couple of standard models, the 215-square-foot Odyssée and the 185-square-foot Escapade. Of course, buyers do pay for labor, so prices are more like $48,000 than $18,000, but that's still pretty reasonable on the scale of things.
h/t Tiny House Talk