This one bedroom cabin can be found on the shores of Lake Simcoe, Ontario, and was built by the owners who wanted a second dwelling on their land. They chose a place closer to the shore that offers a beautiful view of the sunset, and thus dubbed it the "Sunset Cabin".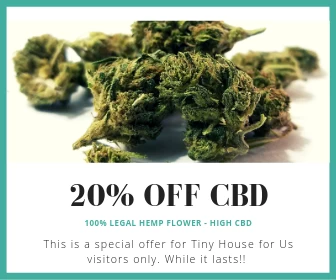 Framed on three sides by large insulated glass windows, the exterior certainly has a unique appearance thanks to the cedar slats that cover the sides. The small spaces in between the slats provide an interesting effect, offering sporadic views of the surrounding vegetation during the day and allowing a lantern-like quality at night as the light spills from between the slats.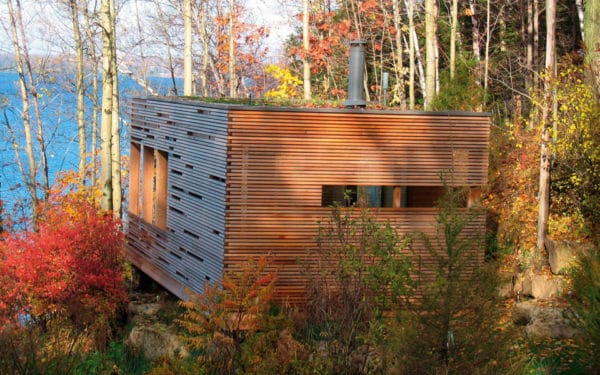 During the day, the light spills into the house through the seemingly randomly spaced slats that cover the exterior, providing an interesting pattern of light and shadows inside.
A single bedroom encased with glass offers a wonderful view of the lake. Sliding drawers provide a bit of storage space in an otherwise sparsely decorated interior.
Just barely visible in these images, a green roof was planted with various herbs and plants, which helps camouflage it from the view of the larger main house. It took just four weeks to build the pre-fab house offsite, after which it was deconstructed and rebuilt in ten days where you see it now. That helped minimize the impact of construction on the natural surroundings, and did less damage to the owners wallets.
Photos by Ben Rahn. Designed by Taylor Smyth Architects.