Christine Bellmyer built her Little Lou tiny house for a few of the usual reasons – simple living, environmental awareness, financial independence – and for one very personal one: After the unexpected end of a long-term relationship, she really wanted somewhere else to invest her time and energy.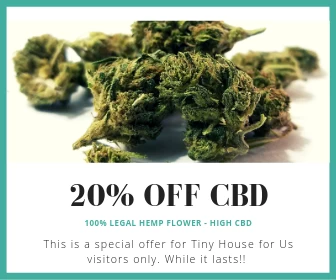 She certainly found that – the build took around a year with the help of family and friends – and ended up with a pretty loaded 24-foot THOW. While it doesn't have a lot of open space inside, it makes up for that with a very complete galley kitchen and a self-contained living room nook under the sleeping loft. For a decorative touch there's a skeletal spiral staircase reminiscent of that in the Esk'et house.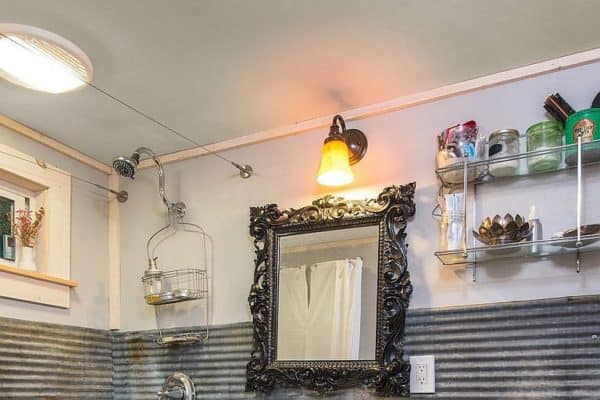 h/t Curbed
Christine used a lot of reclaimed materials in the Little Lou, and while that's not very noticeable in the main part you can definitely see it in the bathroom, where rusty corrugated metal walls surround a trough-style bathtub. It looks like a comfortable little place, and you can read more about how it was built (and pick up a few recipe ideas) over on Christine's blog.