When Cody and Shay started building their own tiny house last April, they also started a build blog featuring step-by-step progress updates. Here they are, in full: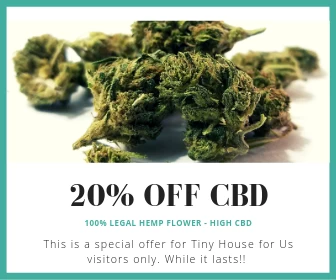 Step 1: Design
Step 2: Order the Trailer
Step 3: Buy Windows
Step 4: Prep and Insulate the Trailer
Step 5: Build the Frame
Fortunately, Cody and Shay kept up with the build a little better than they did with the blog, and they've been kind enough to share some Instagram photos showing how it all worked out. Pretty darn well, in fact – their 28-foot LittleBittyTinyHouse has become a nicely finished and highly livable home for them and… well, we'll get to that in a moment.
The kitchen was a priority because Cody and Shay also run a food blog. But where's the sink?
Under the stairs and out of the way – and underneath the sink is a single-drawer dishwasher!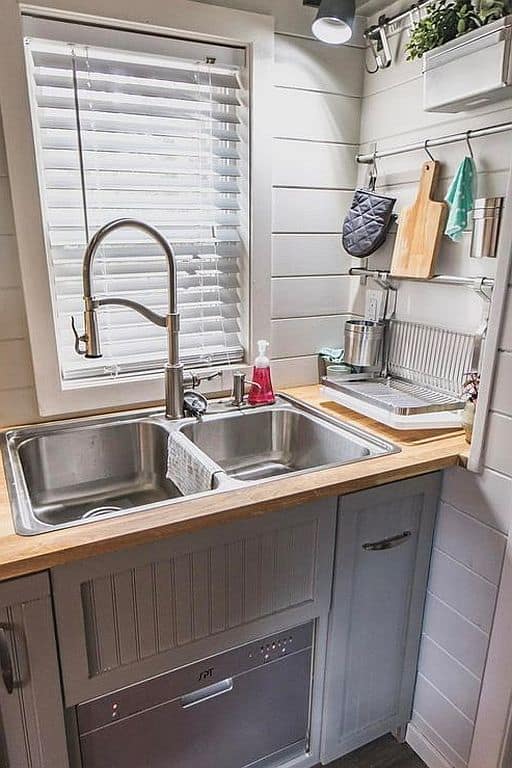 The living room at the other end holds a comfortable small couch.
The large bathroom is equipped with a full-size tub.
And the loft is also a great place for lounging.
Wait, that couch isn't the only piece of furniture in the living room…
Yes, it looks like Cody and Shay are planning for another LittleBittyTinyHouse resident.
Meanwhile, they're enjoying quality time with friends, something that may be a little harder to pull off once the baby is born…
…or maybe not!