Lumbec is a Quebec outfit that's been doing sheds, decks and gazebos since 1978. Last year, reasoning that "the tiny house movement is here to stay", they put together a 136-square-foot prototype that premiered at the 2015 Festival des mini-maisons. Built with a mix of new and reclaimed wood, it fits the sitting area into a triangular bump-out at the front.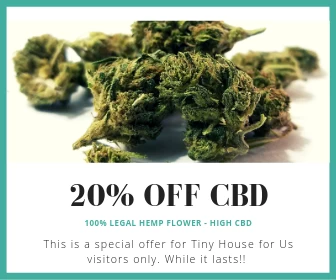 This leaves space in the middle for a roomy dining area and a kitchen with stainless steel counters on both sides of the aisle, so it looks like cooking and eating could be a much more communal affair here than in many tiny houses. At the rear is a bathroom with shower and toilet, and up above there's a sleeping loft with room for a chest of drawers and a king-size bed. Having done a commendable job of creating a pleasant living space in a very small area, Lumbec is giving themselves a little more room to work with on their next build, a 24-footer they started in January.
Photos courtesy Lumbec
Learn more about this builder at their website found here.