Scamperholidays has a few of these glamping-style shepherd's hut (or "Scamperhuts") available for short-term stays in a park overlooking scenic Three Cliffs Bay in Swansea, Wales. The one shown here is their top-of-the-line model, the "Super-Grand", and it's the only one with a (half) bathroom. Shower facilities (and toilets, if you're staying in one of the other huts) are available nearby. The Super-Grand sleeps five with two double beds and a fold-out cot; all of the units have kitchens with gas stoves, mini-fridge/freezers, and a full supply of cookware and cutlery. Prices per night are from £125 ($185) for a two-person classic hut to £187.50 ($275) for the Super Grand.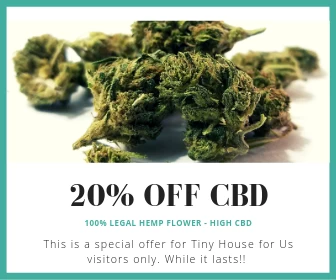 Sliding glass doors opposite the sofa make the most of local scenery.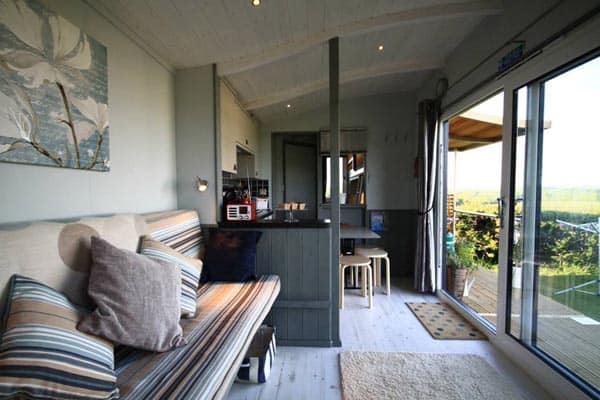 The deck has an even better view of the Welsh countryside and the sea.
You can cook your meals in any of the huts –
and the Super Grand has a half bathroom as well.
One of the comfortable double beds.
The stylish curved roof gives this "shepherd's hut" a very contemporary look.
h/t Tiny House Swoon