This gypsy wagon is called "Maringotka" and was designed by an interior design firm from Prague. Though it was built on wheels, they are decorative and aren't the sort that would facilitate towing so it will likely remain nearby its current location. That's OK however, as the spare home seems to fit nicely in its countryside setting.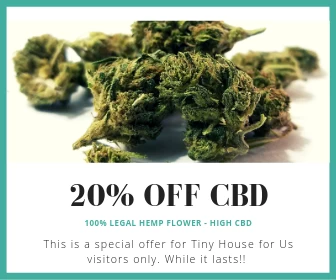 It shows off a perfect blend of rustic simplicity and modern aesthetics, with a simple layout accented by contrasting light and dark colors, modern accessories, and large, and a round window on one end. Inside you'll find a full kitchen, a large bed, and a seating/work area.  
With 258 square feet of space, the Maringotka provides ample space in its single floor configuration. It is available as a vacation rental or as a spare dwelling for guests.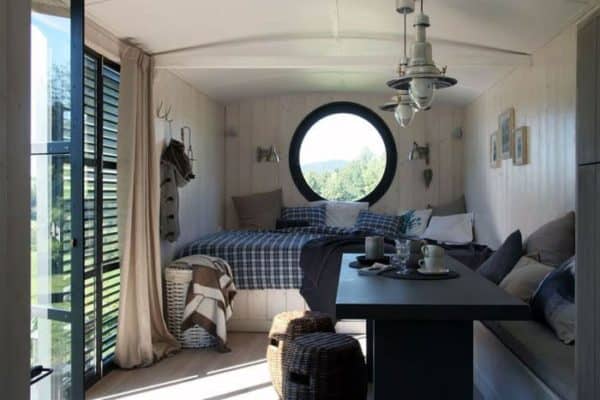 A bathroom with shower is tucked next to the kitchen area, and as you can see, the designer uses a large Weimeraner print in the shower stall.
Clean spruce paneling plays nicely with the weathered gray kitchen cabinets.