Marjolein's tiny house has cutting edge, almost futuristic styling, with unusual angles and lots of large windows, but it still looks right at home in a forest clearing filled with wildflowers. And these aren't just publicity shots, either – the 215-square-foot THOW is completely off-grid by design, so it really is possible to set it up in the middle of nowhere.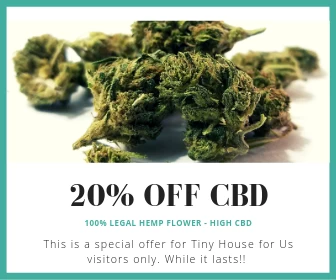 Big solar panels cover the roof surfaces that aren't punctuated by skylights; rainwater pours into a collection system that includes filtration to make it potable; a propane tank powers the stove and water heater; a woodstove heats the house itself; and the toilet is a composting model. Interior design points of interest include a full-length opening window along the galley kitchen, a built-in reading cubby in the living area, and large storage stairs that climb over the refrigerator to the sleeping loft. Thanks to the roof angles, the loft has plenty of headroom, and there's a big skylight right over the bed, so the area has a very un-cramped feel.
Marjolein, who's something of a tiny house movement apostle in the Netherlands and the founder of the Dutch-language tiny house site Tiny House Nederland, has been living here since May of 2016. Walden Studio is responsible for the design, while Dimka Wentzel of tiny-house.nl handled the build.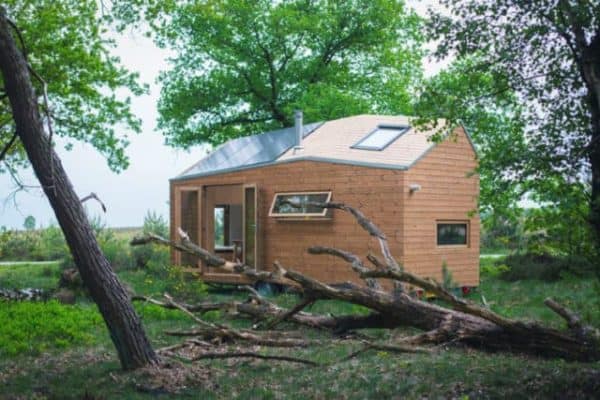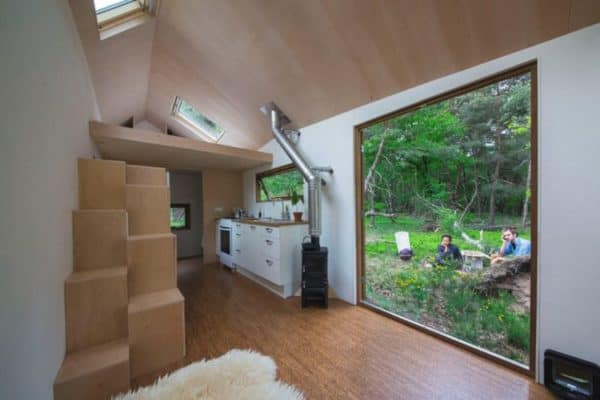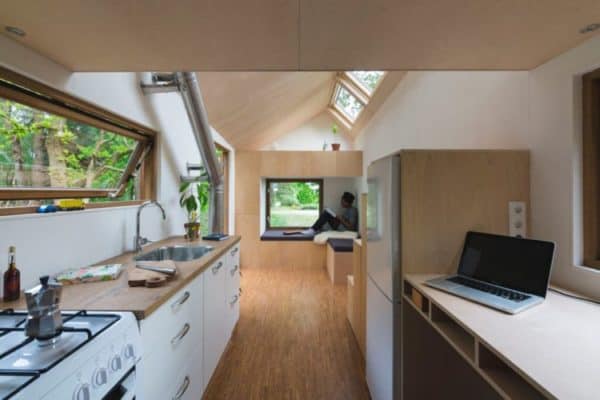 h/t Tiny House Blog