When a company with the name like "Maximus Extreme" builds a tiny house you know to expect something a bit different. So when they completed this steampunk styled build on last night's Tiny House Nation, they delivered on that expectation, construction a most unique home that mixes together rustic elements, copper accents and industrial finishes in one beautiful package.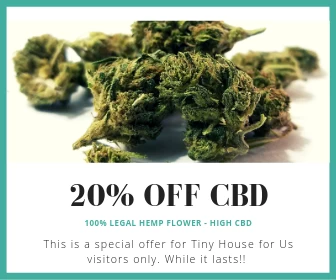 In case you aren't familiar with steampunk style, here's a quick definition:
Steampunk refers to a subgenre of science fiction and sometimes fantasy—also in recent years a fashion and lifestyle movement—that incorporates technology and aesthetic designs inspired by 19th-century industrial steam-powered machinery.
Exposed pipes add to the steampunk theme, as does the simple metal trough, used as a bathtub/shower.
Wormy maple cabinets and concrete counters fall in line with the steampunk theme.
Photos courtesy Angus MacInnes, West Ninth Village
We'll share more details about this build when they become available, but in the meantime feel free to check out Maximus Extreme's website or Facebook page to stay in the loop on their efforts. Also, if you're interested in the lighting and other accessories that went into the build, check out West Ninth Vintage.