She moved away from home at 18 and just kept moving for the next couple of decades, never staying in one place for very long. By and large she was happy with her gypsy lifestyle, but as the calendar continued to roll over Michelle began to feel a nesting impulse that hadn't been there at the start of her journey. She still didn't want the commitment to one location that a house usually entails, but she did want a home – and as she had some previous tiny living experience a tiny house on wheels was a very natural idea.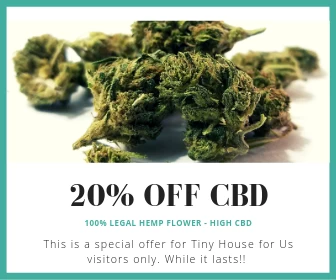 Meet Meesh, the new owner of the 246-square-foot Radhaus. A DIY enthusiast, she gave serious thought to putting it together herself before realizing that the learning curve would likely stretch construction time to over a year. She wanted it a lot sooner than that, and as she had some spare cash and a friend at Asheville, NC, area sustainable living service provider Nanostead she turned the project over to them. Several months and $53,000 later she moved in.
While Meesh wasn't involved in the construction, she was completely responsible for the design, which includes a high ceiling to leave space for the staircase and sleeping loft, a large kitchen with a four-burner gas range, microfridge and 30-inch sink, and a bathroom with shower and 5-gallon bucket toilet operating on the humanure system. She minimized the living room because she's not much of a couch potato, but did leave room for a small work desk.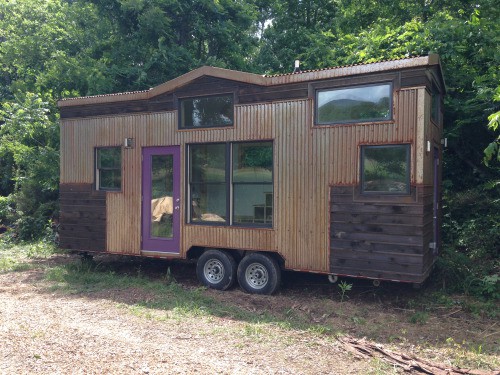 Hiring Nanostead certainly satisfied Meesh's desire for speed; they started building in February and even with her last-minute decision to add COR-TEN siding they were able to deliver it by her birthday on June 1st. In the three months since she's had no problems with the Radhaus itself, but several with the rudimentary water and electricity connections from the farm on which she parked it. A number of hoses burst before she got a plumber to install a pressure reducing valve and PEX tubing, and the 120 volts she's getting through an extension cord isn't enough to run her mini-split heating and cooling unit.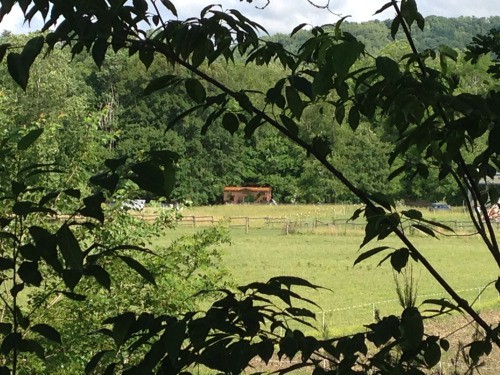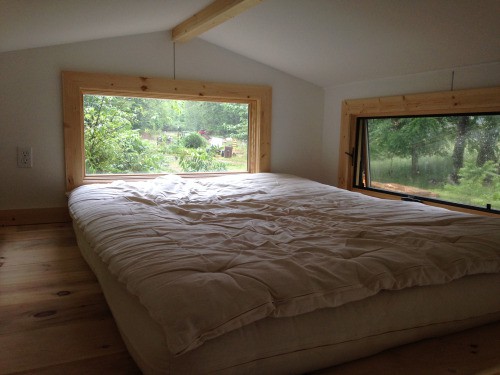 Relatively minor issues, and Meech hasn't let the break-in period stop her from hosting a dinner party, putting up a few guests from overseas – and simply living in and loving what she calls "the warm embrace of Home."

To learn more about Michelle's beautiful Radhaus, be sure to head over to her blog http://radhausblog.tumblr.com/ where she thoroughly documented the entire process.