What better way to get a tiny house built than to recruit 50 extra hands to help? That's exactly what the folks at SustainaFest did as they led a three-week camp to build a replica of the Minimhome in Annapolis. If you don't remember the Minimhome, it remains one of the coolest tiny houses we've covered. What's great about this project is the active involvement of the kids and community to not only teach them basic building skills, but educate them on alternative living options and sustainability.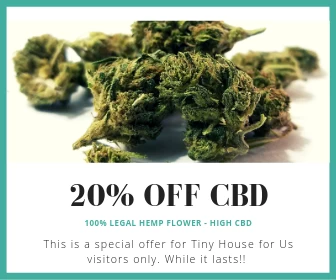 The 210 square-foot offgrid house uses all sorts of green technology, solar power, rainwater collection and filtration, and a modular interior design that allows for quick adjustments to the layout. Notice the metal circle in the floor? That's for rearranging the layout, and the height-adjustable table you see here can be moved to different locations.
Inside there's a gourmet kitchen with stainless appliances and even a large screen projection television. The location along the side wall helps keep the layout nice and open, and the shelving designed to hold mason jars makes good use of space as well.
Here you can see a better view of the adjustable table and the projection screen that doubles as a shade.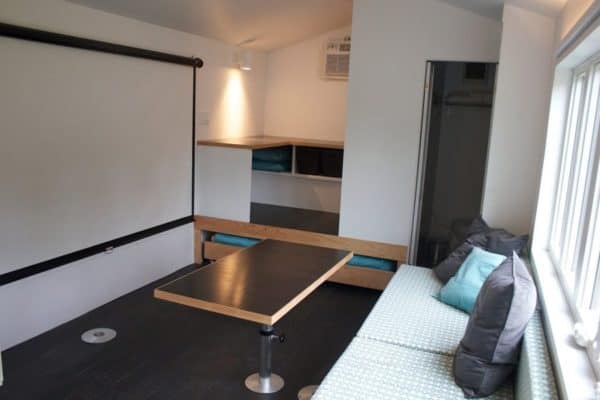 A built-in couch area also provides ample storage options beneath the cushions.
Perhaps one of our favorite elements – the sliding bed that emerges from the raised workspace area. It also doubles as extra seating space when having guests over.
Some of the kids signed up after they watched the documentary "Tiny" and learning about the movement at school. They completed the project in just three weeks, and it cost them $70k to build. After finishing the build their goal was to bring the tiny house on a tour, displaying it in various locations and working with volunteers to build awareness for sustainable shelters.