Here's a roomy house on a triple-axle trailer from BC builder Mint Tiny House Company. How roomy? Well, we don't know the exact dimensions of the Custom Designed #1, but as you can see from the photos it has two huge lofts, a spiral staircase, a kitchen with standard-size oven and refrigerator – and in what's got to be a first for a tiny house, dual sinks in the bathroom at the rear.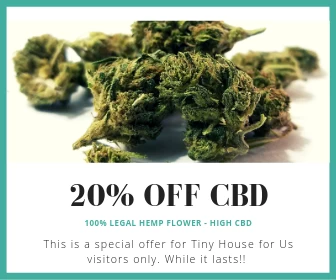 There's also a laundry alcove with a washer/dryer unit. All that comes a little bit at the expense of the living/dining area, but a built-in sofa and fold-out table help to save some space there. White painted walls and plenty of windows make the place feel light and airy as well as spacious.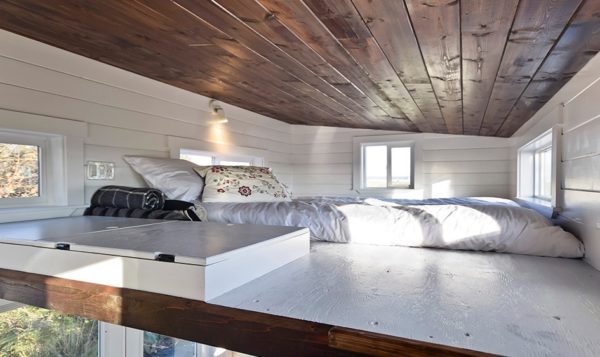 h/t Tiny House Talk
No word on how much Mint charged for this custom job, but for reference their standard models have typical base prices of $40,000 to $50,000 Canadian (about $35,000 US right now). They also offer the option of steel framing for an extra four grand or so.