In 2005 Hurrican Katrina struck the Gulf coast and brought a violent scale of devastation few of us have ever seen, leveling one town after another and leaving an unrepairable wake of destruction in its path. Among those who lost their home was the Parson family, whose 100-year-old home was reduced to ruin. Even today many towns haven't recovered since then, and families moved elsewhere, leaving their past behind and never looking back.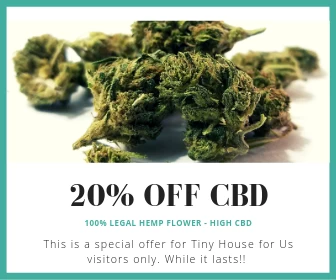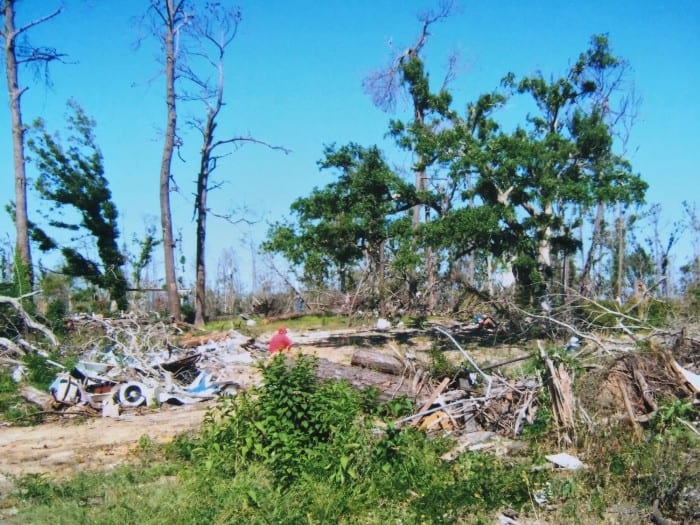 Pye Parson and her husband Quen didn't abandoned hope, and they periodically returned to the site of their home. They couldn't afford to rebuild, and instead they pitched camp, spending the nights sleeping in a tent and wondering what the future would bring. Over ten years the property had become overgrown with new bushes and trees, nature reclaiming its own place as if there had never been a home there at all. Then one day Pye noticed a request for FYI TV's Tiny House Nation which wanted to recruit some folks to be part of the series. She wrote them, and the rest is history. They became the first home featured on seaon 3 of the series.
A series of five steps was all that remained of their original home. Today it serves as a sort of memorial, with each step adorned with a plaque marking a significant event in the family's history.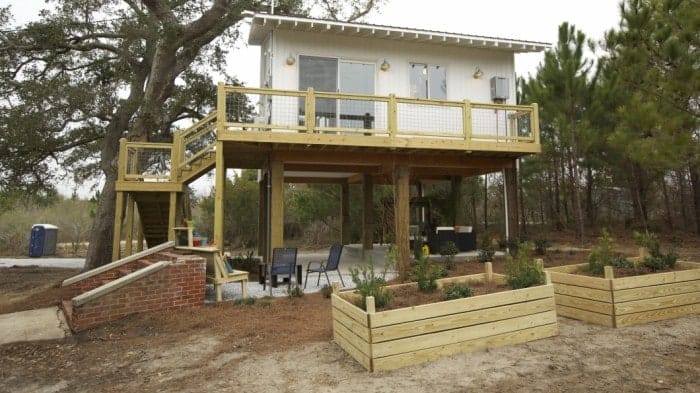 The home itself is 24′ x 24′ with tall ceilings that extend upward of 19′ at the highest point.
The kitchen sports butcher block counters and a full size range that's ideal for cooking meals large and small.
A huge amount of space under the home makes room for additional outdoor space to hang out, and the family certainly makes the most of it.
Plenty of windows allow light to spill in, and provide unobstructed views of the wooded surroundings.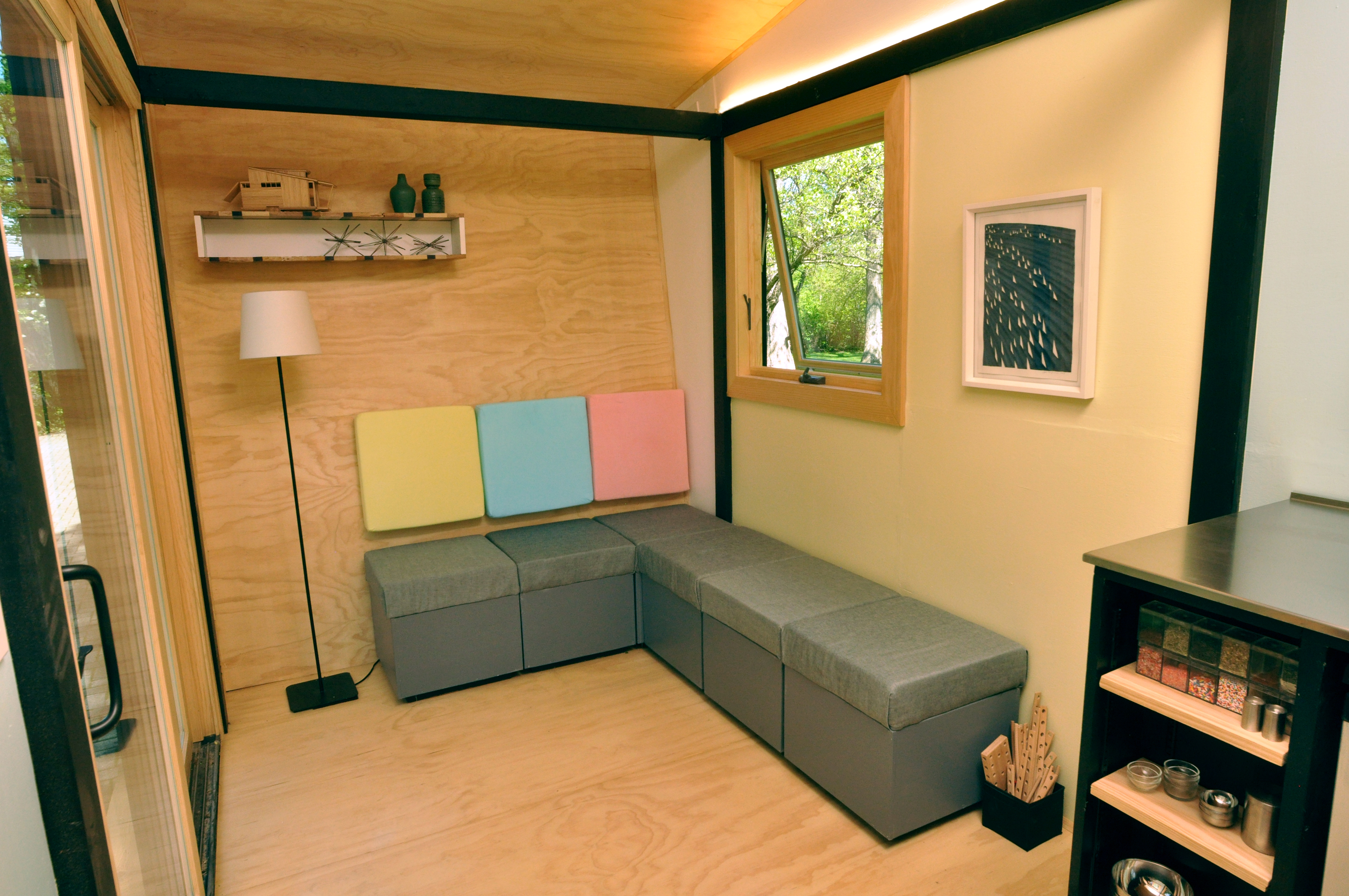 A split A/C unit cools the place during the hot and humid summer months, while the modern ceiling fan keeps the cool air circulating throughout the 576 square feet. The patio allows a bit of extra space to stretch out and enjoy a sunset or to simply catch some fresh air and relax.
Two sliding barn doors open to reveal the master bedroom. They also double as a kitchen table and bench. Notice the four rectangles on the left door, which fold out and work as seats, while the right side door has a pull down kitchen table.
The master bedroom includes plenty of windows and 19′ tall ceilings that make it feel open and spacious.
Dark gray tiles and wood accents make the bathroom feel luxurious, as does the 6′ walk-in shower.
To learn more about their home visit http://www.pyesbeachhouse.com/tinybeachhouse/ or visit their Airbnb listing to rent it for a few nights. You can also visit FYI TV to watch the full episode which featured their home.