Abel Zimmerman Zyl has an instantly recognizable style. When you see a Zyl Vardos creation, you know right away you're looking at his work. But like any true artist, Abel brings something unique to each of his builds. When you've seen one, you'll want to see them all, and you'll find something new and delightful every time. So here's the latest one he's finished, the MoonDragon. The curved roof and loft extension do give it a somewhat draconic appearance, especially from the front, where the overhang for the Dutch door pokes out like a whimsical wing. (Since the cedar shakes follow the same curve as the roof over plainer siding below, it also calls to mind a fairytale bridge.)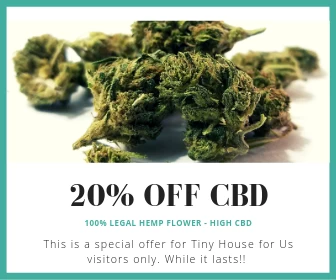 Inside, it's jaw-droppingly spacious under the curved cedar tongue-and-groove ceiling – and even with all that open volume, it has all the livability-type essentials and then some. There are full-sized appliances and wide oak countertops in the kitchen, while the uncramped bathroom boasts a handmade sink, a full-length mirror, a composting toilet, a concrete shower stall, and plenty of shelves and cabinets.
That respect for storage space is continued in the rest of the MoonDragon: the tansu box stairs open up to reveal the pantry, and two walk-in (or at least crawl-in) closets at their top very functionally section off the sleeping loft. Located in the MoonDragon's 'head', the loft is big, with lots of headroom and space to position a queen bed in either orientation.
The MoonDragon is powered by a custom designed solar system and heated by a handmade woodstove from Navigator Stove Works. Big, beautiful, and ecofriendly to boot? It's asking a lot – but apparently it's all in a day's work for Zyl Vardos.