This home represents one of the most well-known examples in the tiny house community, and was once a conspicuous piece of Boneyard Studios. It's known as the Music City Tiny House, and after a sojourn as an Airbnb rental in Nashville it was last seen heading off to new adventures in Augusta, Georgia. The erstwhile owners recruited the skilled team at Tennessee Tiny Homes to complete the build, and as you can see they did a terrific job carving out a refreshing style that would leave Martha Stewart swooning.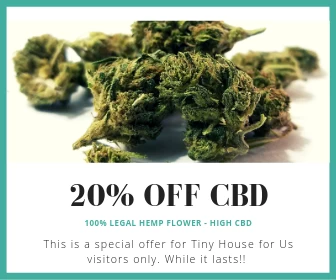 The owners had a few requirements, one of which was a nice kitchen, and as you can see there's plenty of counter space, with high end appliances, and a large sink.
The stairs allow easy access to the cozy loft and also feature built in cubby spaces for storage.
The narrow built in shelving brings a craftsman style to the home, while allowing the space to remain open.
A second loft is accessible via ladder, which is mounted on a bar so it can easily be moved.
While having a bathroom near the kitchen makes for an easier plumbing setup, the close proximity to your cooking area leaves something to be desired, so they chose to locate the bathroom on the opposite end of the home.
They opted for a dry-flush toilet, which can be more expensive to maintain, but it offers their guests a reliable and sanitary option.
"We wanted to provide an opportunity for interested parties, and adventurous travelers alike, to stay in a tiny house and challenge themselves to envision themselves living and thriving in one."
At a cost of $40,000 for the completed build the Music City Tiny House falls in the middle of the pricing spectrum, and seems like a very fair price. Of course there will always be someone who says they could have built something for cheaper, but for its owners, time is money and having a skilled team of experts made the most sense.