Last time we looked at a New Frontier build, the Escher, we kind of kvetched about the lack of office space in the 300-square-foot THOW. Ironically, the Cornelia is 200 square feet of nearly nothing but office space. It's a custom job for children's fantasy author Cornelia Funke, who will be using it as a writing studio and guesthouse on her property in Malibu. Probably more for the former than the latter; while the Cornelia has a nice sleeping loft with 270-degree views through well-insulated clerestory windows, overnight guests might have appreciated a shower, too. It looks like a very pleasant place to get some writing done, though, and the kitchenette and half bath will be plenty for snacks and other necessities.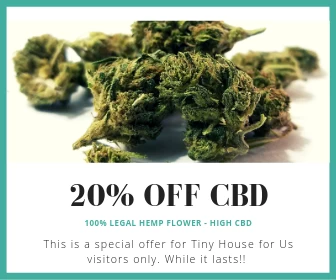 No, that's not Malibu; it's Nashville, were New Frontier is based.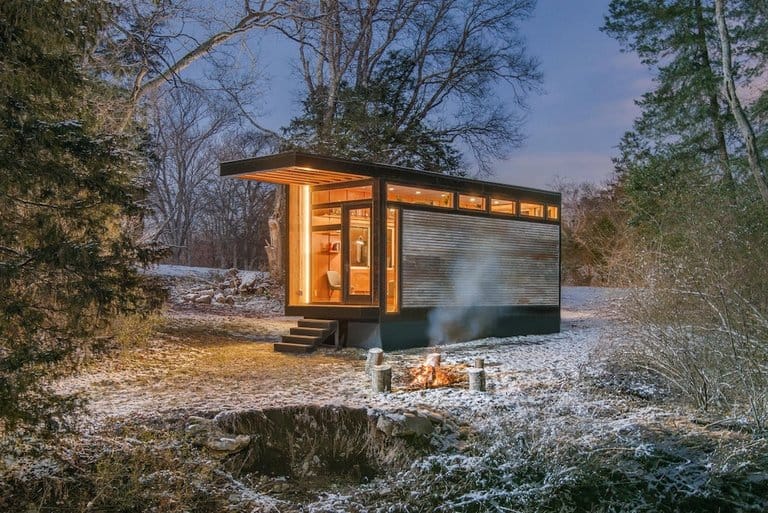 The rustic corrugated metal exterior matches a converted barn and other outbuildings on Funke's land.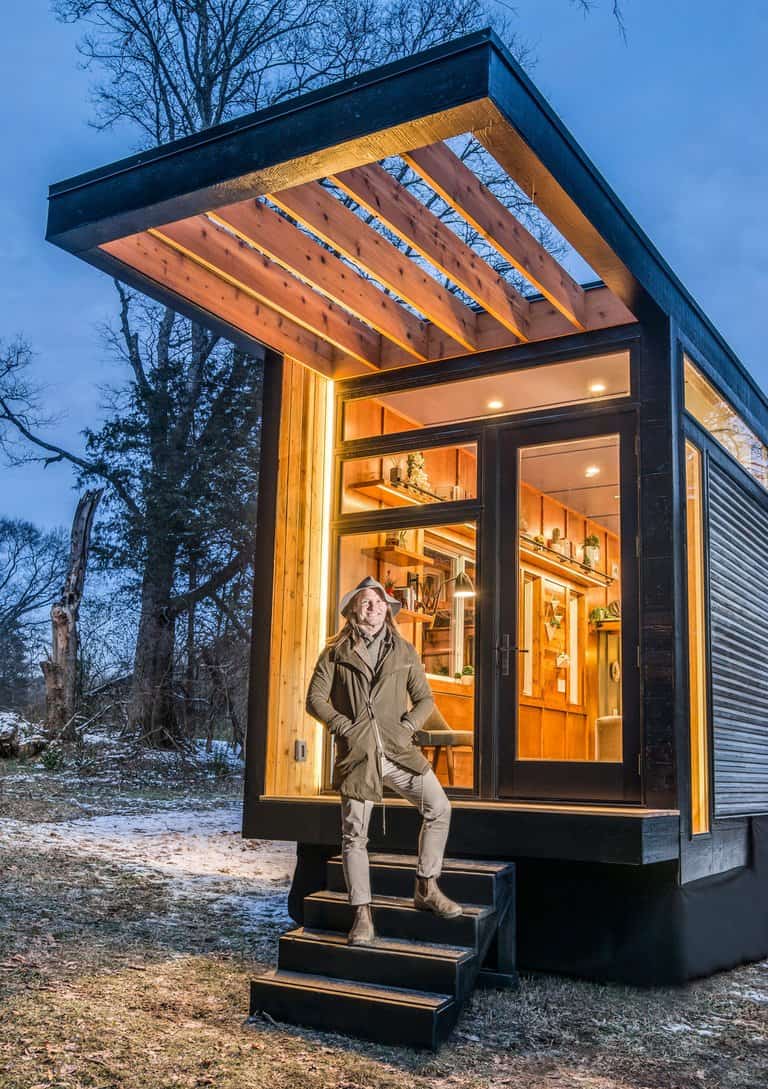 The author poses with her purchase.
The main area features a reclaimed hardwood floor, maple walls, and a West Elm sofa.
The work desk folds out under a large window for all-natural daytime lighting. Dimmable LED strips and valance lighting take over at night.
The solid oak ladder can be rolled all around the house to reach the floating cedar bookshelves above the work area.
The kitchen has enough space to fix a sandwich and a cup of coffee – but a microwave and a mini-fridge might have made nice additions.
With a composting toilet and no shower or sink, the bathroom is completely dry.
h/t New Atlas