New Frontier's newest, the Escher, is an extension of their well-received first build, the open-midsection Alpha. A quite literal extension: the Escher has been lengthened to 33 feet and set on a triple-axle gooseneck trailer to accommodate the needs of the family who commissioned it. They've kept the enormous glass garage-style /sliding doors in the middle, as well as the extremely high-end kitchen, and once again the central area is left open until the dining table comes out at mealtimes. The new additions include a master bedroom over the gooseneck, a home office, and a safe & secure child's bedroom in the loft.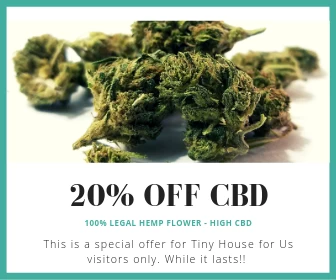 It's a lot to fit into THOW, even one with 300 square feet of floor space, and the strain shows in the office area. It's pretty tight to begin with, and even worse it's the only way to get to and from the loft – i.e., the child's room. Unless you're blessed with Zen master level imperturbability, we're guessing you'd probably start rethinking the whole work-from-home concept after the dozenth or so time your kid clambers over your back while you're trying to beat a deadline! You've got the same problem if anyone else wants to use the bathroom, as the door's right behind the workspace. Like the much smaller Cedar Mountain, this seems like a case of New Frontier trying to do just a little too much with the available space.
But the rest of the Escher looks perfectly functional – and gorgeous! – so the inadequate office is hardly a deal breaker if you have a nine-to-five job. Just make sure it's a well-paid nine-to-five job – the Escher starts at US$139,900.
The Escher's exterior features a trio of western red cedar, shou sugi ban cedar, and standing seam sheet metal.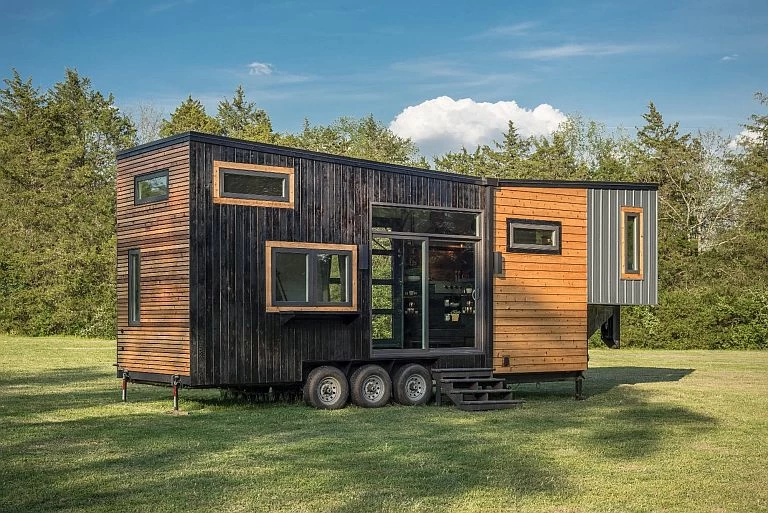 With the dining table and bench seating packed under the kitchen floor, there's lots of room for lounging and enjoying the view.
Kitchen amenities include a mini-dishwasher, a Whirlpool fridge, a Wolf oven, and a washer dryer (moved from the bathroom placement of the Alpha).
The bedroom holds a king bed and not much else, but ceiling height is much improved over the Alpha's loft.
Here's the office; it looks like you could rest your right elbow on the ladder and your back on the bathroom door behind you.
Probably due to the lack of free space in the master bedroom, the bathroom has a clothes closet and functions as the dressing room.
Unlike the Alpha, the Escher has no bathtub, but this is a very fine shower stall!
The bed part of the child's bedroom can be closed off to create an exceptionally safe loft sleeping space.
The Alpha's dining table seated eight; the Escher's seats an incredible twelve!
h/t New Atlas