Nomad Tiny Homes got off to a great start in 2016 with the Black Pearl, a 23½-foot metal-roofed THOW that sold for a refreshingly reasonable $39,000.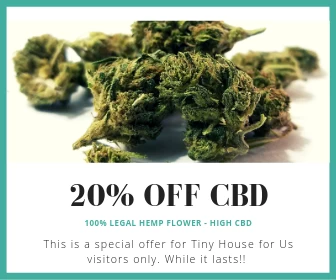 With low-E dual pane windows all the way up to the high ceiling, the living room is spectacular – it wouldn't look out of place in a mansion!
The uniform use of birch plywood throughout gives the inside of the Black Pearl a simple, minimalist feel perfectly in keeping with its dark siding.
Stainless steel fixtures in the kitchen continue the clean, functional vibe.
Note Nomad's efficient use of space: The bathroom's out of the way at the end, and the storage stairs have ample room left over even while hosting a full-size refrigerator.
The 63-square-foot loft easily holds a queen bed and has good lighting from both the windows and a pair of LED lamps.
h/t Tiny House Talk