At first glance you might not know whether Shopdog's Bob Davis and Ben Barthell are the real deal. They claim to do a little art, a little project management, build a few chicken coops . . . And some of it's pretty clearly tongue-in-cheek, like their boasts of installing a threshold and finishing a house remodeling project $50 under budget. One thing we're sure about (if only because we've seen the photos) is Ben's tiny house, the Steely Cottage. It's a rust-colored, solar-powered 200-square-foot off-grid cabin that Ben built on an old trailer using almost entirely recycled materials.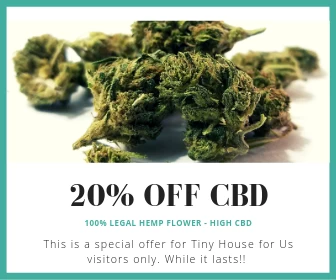 He kept things simple inside: it's just one level, with a bedroom at one end, a bathroom at the other and a kitchen in the middle. (And a washing machine, somewhere; there's apparently a small utility room as well.) If it looks as good to you as it does to us, Ben and Bob are taking orders for custom tiny houses . . . and can also hook you up with a topnotch chicken coop.
While the exterior of this home looks fairly plain, we can't help but admire the attention to detail and high level of craftsmanship inside, with the reclaimed woods and subtly curved roof, not to mention the carefully planned integration of resources that make this home fully sustainable for offgrid living. Interested in recruiting shopdog for your own tiny house build, or perhaps another special project? Check out their website, where you can find contact info and examples of their past projects.