Building tiny houses isn't Rob Scott's main line of work (he's been running an organic farm with his wife, Colita, for the past two decades), and he didn't actually think of it as a business when he got started a few years ago. Instead, he just wanted to see if he could make a small house with more charm and fewer toxins than the prefab units he saw around him. His first priority was the use of reclaimed timber and other natural materials; his second was mobility. Old trucks didn't figure in his plan at first, but he was unpleasantly surprised by the cost of trailers and realized that classic farm trucks would make cheaper bases. (The first one, in fact was free – it had been sitting unused on the farm all along.)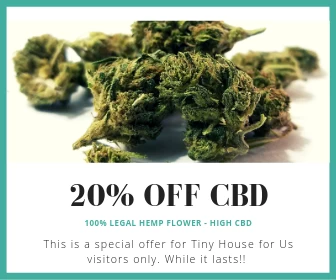 Happily, the cheaper option was also the better-looking one, and the trucks have given Rob's creations a uniquely rustic character. The Scotts' eldest daughter, Madelaine, liked the first one so much that she moved in herself; Rob reluctantly sold another; he built a couple more to use as guesthouses; and now the tiny truck houses have become something of a sideline for him.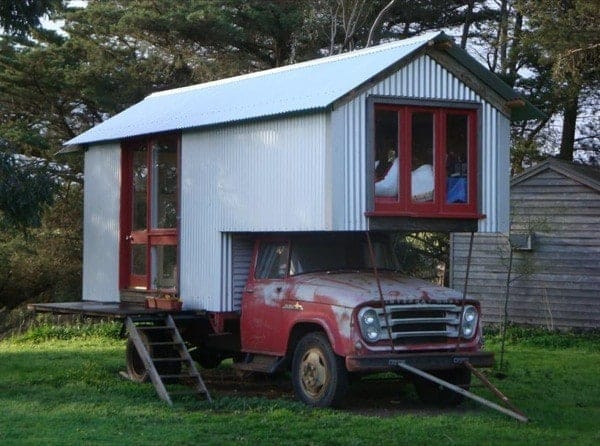 So far, they're basically spare rooms, with no kitchen or bathroom facilities, but Rob is working on a more fully-featured design. He's also open to commissions, and willing to travel for on-site builds. You can reach him by email or telephone (0400 989 940 in Australia).