Designed by Joe Giampietro of Seattle architecture firm Johnson Braund, this 300-square-foot Passivhaus prototype was built in 2011 by students of Frank Mestemacher at Seattle Central College's Wood Technology Center. Nine inches of R-53 expanded polystyrene (EPS) foam insulation and extensive use of passive solar heating meant that it required 85% less energy for heat than standard homes of the same size, and high-performance windows and ENERGY STAR appliances rounded off the effect to garner the Mini-B a coveted certification from the Passive House Institute US.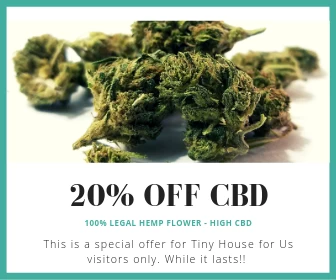 Energy performance aside, it's a nicely laid out little place. Keeping the kitchen, bathroom, and sleeping loft at one end leaves a lot of high-ceiling living space on the other side. You have to enter the bathroom through the kitchen, which might get awkward when someone's cooking; on the other hand, it allows a small study nook to be squeezed into the bathroom wall that faces the living room.
It appears that the first Mini-B is so far the only one, and its dedicated websites are no longer accessible. The unit itself, though, is still on display at Clearwater Commons in Bothell, and plans are probably available somewhere, so here's hoping someone decides to build a few more of these space- and energy-efficient mini-bungalows.