This quaint little cabin tucked away in the forest comes to us from Brandenburg, Germany. The owners use it as a weekend cabin, and chose its rural location in part because of children's fables like Hansel and Gretel, which often feature a small home surrounded by trees. An old house had originally been on the property, but it was damaged beyond repair, so they recruited Atelier-ST, a well-known German architecture firm to build the house you see here in 2010. Though it looks rather plain from the outside, it has just the right amount of inspired design and decoration to make it a very special unique getaway.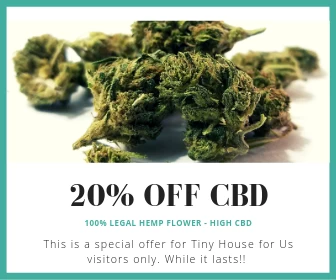 A dark brown exterior helps it blend with the surroundings, and once you step inside the dark tones give way to light and airy interior, accented by unfinished wood and ceilings and walls clad in white timber.
The rear of the house contains a large panel of windows and a sliding door that allow plenty of light to spill inside. The nearly all-white interior looks even better when framed in a complimentary winter setting.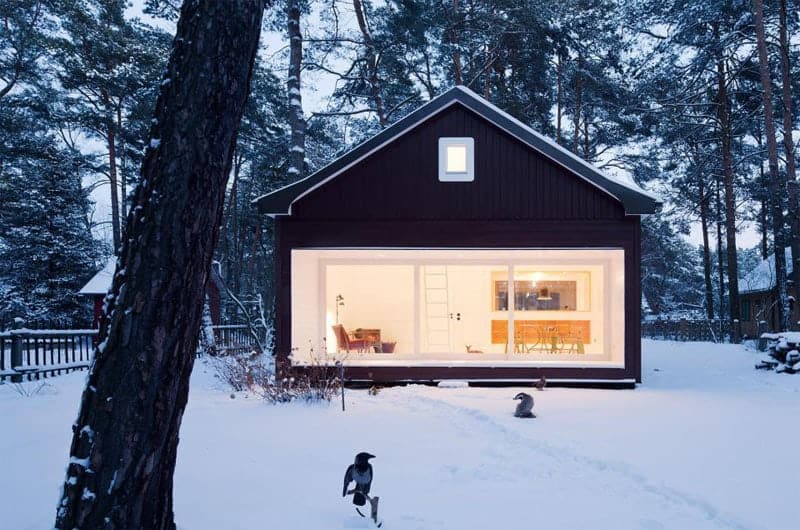 The kitchen feels warmest, with its untreated pine cabinets and finishes. We also love the large pass-through opening that joins the kitchen with the living/dining area.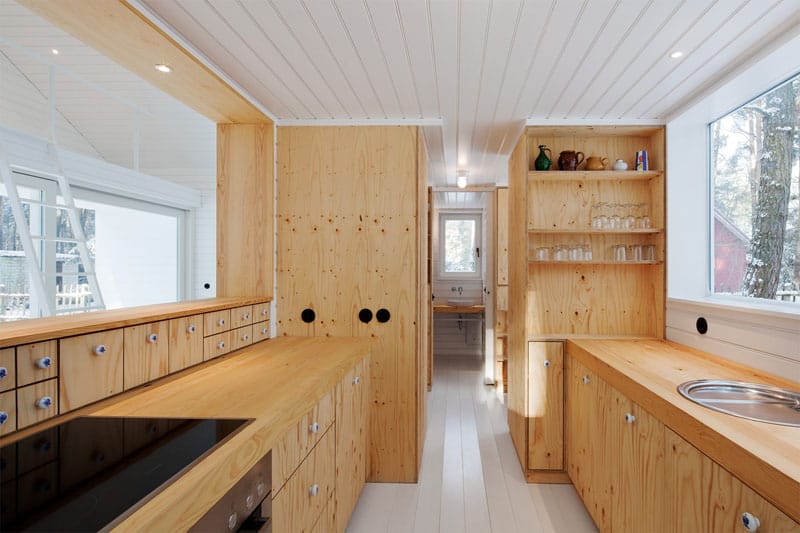 A small indent in the frame offers room for a porch, and also provides a bit of extra space inside for a loft. Though not in line with most people's taste, the stuffed animals scattered throughout the house and yard play off the frightening enchantment found in so many of Hansel and Gretel's fables.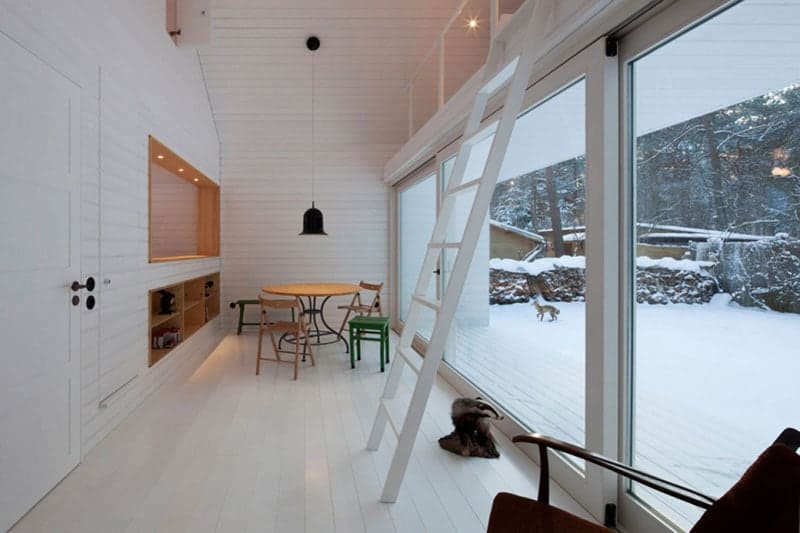 Almost all of the interior is painted white, which brings a sort of Scandinavian look to the place. It also helps certain items like the stove and furniture to stand out. The door below leads to the upstairs loft, divided into two separate sleeping quarters.
A splash of retro brings some life to the bathroom, with its quirky red-tiled shower space.