This small backyard dwelling was designed by Jason Swift and Wendy Turner of Swift Architecture. Clocking in at an ample 434 square feet, the home has a clean and classy design, with a functional kitchenette, living room, and a sleeping loft in addition to a closed off bedroom. In these photos, the home is situated snugly in an unassuming backyard in Portland's vibrant Mississippi neighborhood.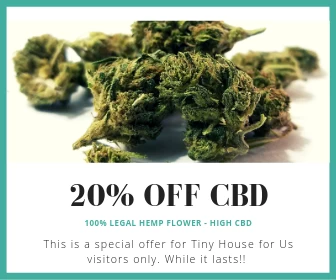 A view down from the sleeping loft shows off the robust living and kitchen area. Warm French doors open the space out to an exterior entry deck.
The interiors are warm but clean, making the space feel more open despite it's modest footprint.
The large openings out towards the deck bring in plenty of natural light.
The interiors are playfully decorated to give the home a bit of lived-in charm.
Clever use of open, off-the-shelf materials and components give the kitchenette expanded functionality and style.
The master bedroom opens up to a small private garden.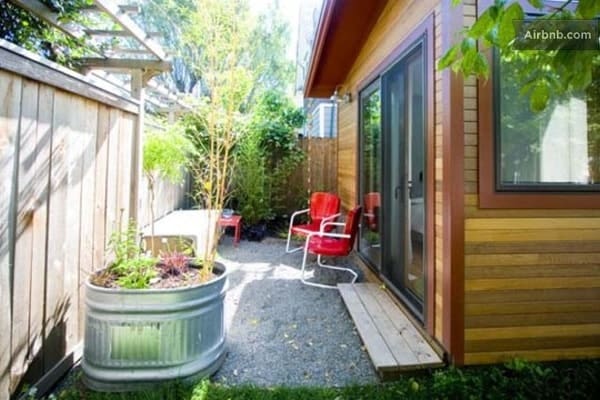 White subway tile gives the bathroom a contemporary feel, aligning with the Scandinavian theme that runs through the whole design.
The welcoming entry deck shows off the simple use of vertical wood siding to create a clean, attractive exterior.