With a clean, modern look inside and out, the Mini House has a lot more style than your average prefab thanks to design by renowned architect/designer Jonas Wagell of Stockholm. Its sleek appearance, however, entails no sacrifice of the convenience prefab construction. On the contrary, once the foundation is in place, the Mini House can be up and livable in just two days. It requires no additional finishing work because it's shipped with the bitumen roof, trimless windows, hardwood floor, insulation, well-thought-out electrical system, and both interior and exterior painting already in place.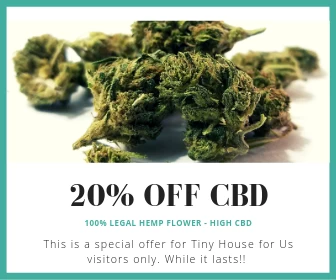 That's about all that comes with the basic package, but a number of plug-and-play extras are available to make the Mini House feel more like home, including kitchen and bathroom modules, cabinets, and a 12-volt solar array. Two models are currently available, the "Long" and "Wide". Each is about 160 square feet, and they can be combined to make a larger building if desired. They're somewhat customizable individually as well, so builder Sommarnöjen isn't quoting a fixed price; the estimate is around $30,000, not including any add-ons.
In Sweden, property owners are allowed to build a 15 square-meter house on their land without any type of building permit. It seems like something you might pickup at Ikea and that's probably the designer's aim. It ships in a flat package, and they market the structure as taking only two days to assemble. It's probably only slightly more difficult than putting together a bookshelf from Ikea.