Matthew de Boer is a sculptor by trade, not a homebuilder, but he knows a good opportunity when he sees it. A friend of his had found a 40-year-old abandoned Queensland Rail car in a stand of trees and was planning to move in. Her plans fell through, so to speak, when one of the trees fell through the carriage's roof. Despite the damage, Matthew appreciated its solid construction and thought it was still worth salvaging, so he towed it to a safer location and spent the next six months turning it into the tiny home you see in the pictures.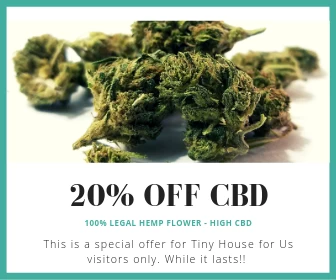 Although it looks very natural on a rail car, the clerestory (the raised section of the roof surrounded by small windows) is actually a legacy of the fallen tree; all the rafters in that area had been smashed and Matthew decided that building something new would be easier than trying to repair them. He retained almost all of the original structure, however, including the rest of the steam-bent oak rafters, mortised framing featuring 12×12 hardwood beams, and cypress cladding and flooring (with 2" thick floorboards) set on top of the massive steel undercarriage.
Given his lack of experience, it wasn't always easy going; Matthew says that learning how to do the doors and windows correctly was especially challenging. He also spent a lot of time scavenging the area for used items and scrap materials that he could incorporate into the carriage to go along with the heritage aesthetic he was aiming for. In the end, only the roof and walls were made from non-recycled materials.
Matthew was planning to build an outhouse with bathroom and laundry facilities, and maybe spend some time living in the home he'd created, but he had to move it sooner than he'd expected and didn't have a new place to keep it. He put it up for sale, and a local resort took it off his hands within a week. Matthew's sorry he couldn't live in it for a little longer, but if you're in southeast Queensland you can check out this cozy, naturally lighted tiny house yourself for about $200 Australian ($150 US) a night at the Glass House Mountains Ecolodge.