This is Santa Clara University's rEvolve House, which took top honors in the 2016 SMUD Tiny House Competition. SMUD is the Sacramento Municipal Utility District, and their competition is a miniature version of U.S. Department of Energy's Solar Decathlon; it was open to California colleges and focused on design and construction of solar powered, zero net energy houses on wheels. Planned over a period of two years, it attracted nine entrants, including ultra-prestigious UC Berkeley, and was held on October 15 at Consumnes River College.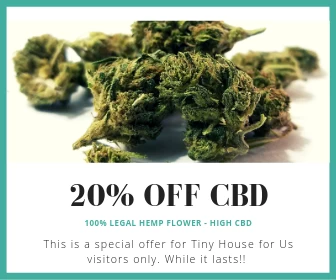 The rEvolve House is on wheels, but when it's parked it's also seated on top of a rotating mechanism from Colossun that keeps its eight 330-watt photovoltaic panels aimed at the sun. The system is so efficient that there's a net energy gain of 30% after subtracting the power required to keep the house moving. Structural insulated panel (SIP) construction helps to ensure that climate control energy requirements are kept to a minimum – one high-efficiency HVAC unit does it all.
A spiral staircase leads to a large, fully fenced roof deck on top, and the 238-square-foot split-level interior consists of a living room, a respectable kitchenette, and a small wet bathroom. There's no loft; instead, a murphy bed pulls down from the wall to convert the living area into sleeping quarters at night.
The rEvolve House will be open for tours on the Santa Clara University campus through Friday, November 4, 2016; after that it's scheduled for donation to Operation Freedom Paws, an organization which assists wounded veterans with service dog training.
To see another revolving house, check out our post on the 359 Rotation from PATH Architecture and the Kaiser Group.
h/t New Atlas