Rewild Homes is a young Vancouver Island company that's just gotten into the tiny house business. In fact, the show model you see below is their very first build. But both its founder, Patrick Whelan, and its lead builder, Brad Whiteside, both have substantial experience in large-house construction, and it looks like they've been able to scale their skills down quite well. If you want to check out their work in person, this unit will be on display at the Pheasant Glen Golf Resort through the summer.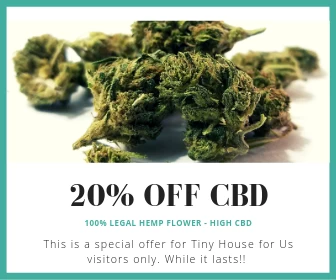 Rewild is targeting the sub-200-square-foot niche and say they can come up with customs designs for almost any budget. A unique feature of the homes they'll build is that each will be constructed entirely local Vancouver Island materials. The design isn't groundbreaking by any means, but it does appear to use high quality materials, and they seem to deliver on their promise of building homes that meet the "highest standards of luxury, longevity, and sustainability".
Feel free to check out their Facebook page to stay in the loop and learn more about their upcoming builds.