Rewild Homes has just finished yet another custom build (they don't do prêt-à-porter), and the 24-foot Kestrel may be the easiest to love of them all. The finish work is as classy as ever, and the floor plan has a nice balance of space, storage and functionality. There's a little more room to move around than in their (also 24-foot) Warbler, but also more built-in features than we saw in the 28-foot Whiskey Jack (much of which was left for the owner to fill in). In the Kestrel, a couch positioned against the front wall faces an open area just inside the door to make a living room, which the Warbler lacked. Meanwhile, cubbyholes on either side of the couch and extended storage stairs facing the galley kitchen mean that the house is no slouch in the storage department. And past that, at the Kestrel's keister, there's a compact but full bathroom that's truly elegant both in design and execution. Let's see what it looks like: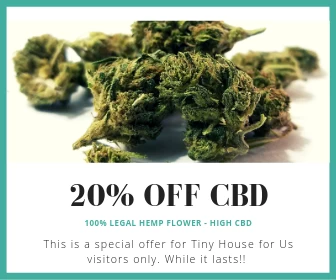 Not bad, but wait till you see the inside – Rewild admits that they were "so excited by the beautiful interior that [they] completely forgot about the outside!"
A small loft above the living room provides a little more storage space.
Taking the long view: both the storage stairs and the kitchen counter seem to go on for miles.
No oven, but lots of space for food prep – and for washing up in the black granite sink.
The storage stairs hold a washer/dryer, fridge/freezer, and large hand-built cabinets with soft-closing drawers & doors.
A sensible arrangement of sink, toilet and bathtub makes a relatively small bathroom seem spacious.
It's fully tiled and decorated with a granite-topped vanity and hand-crafted wood inlays on the door.
h/t Tiny House Talk