Robinson Residential is more of a designer than a builder, and tiny houses are just a part of their portfolio, but they've recently put together a 159-square-foot demo unit, the Dragonfly-20, that's certainly worth taking a look at. It's more of a guest house or weekend cabin than something you'd want to live in full time. But if you want one, you'll have to handle the construction yourself; Robinson has detailed plans available for $1,000.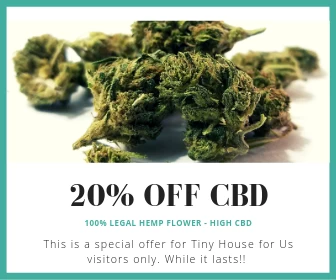 A place this size that sleeps three to four people doesn't leave a lot of room to move around inside, so the convertible main bed/sofa is right up against the kitchen.
The pullout dining table blocks one of the sliding glass doors when deployed, and you can't get to the bathroom after you set up the stairs to the sleeping loft.
But as close as the quarters are, everything's there – even a little storage space – and this is going to be really functional for short stays.
Images © RobinsonPlans.com | h/t Tiny House Talk
For more information visit http://robinsonplans.com/home-plans