When you see the term "fixer-upper" in a home for sale your left to wonder what exactly that means. While most folks aren't afraid to tackle a home renovation project, they might think twice when they learn it's a decrepit, crumbling stone mill that dated back to the early 1800s. And yet that's what Anthony and Gillian Blee bargained for when they obtained this property in France.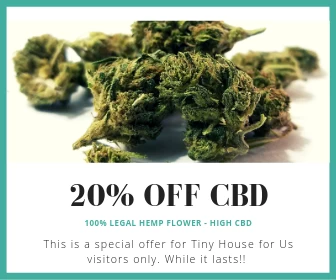 Sure, it looks great now, but when they first set foot on the property the place was in total disrepair, bearing closer resemblance to an ancient ruin than a vacation escape. That didn't stop them as they set to work replacing missing stones in the walls and firming up the 215-square-foot structure into a safe and modern place to call home.
Given the remote location, solar power was a must, and they installed a set of PV panels off to the side.
A recessed stove heats the small cabin, and also serves as a water heater.
New tile work retains an old world feel while bringing a much needed update to the bathroom.
"We really wanted to capture the ruinous quality of this old building rather than do something overtly new"
It's safe to say this family earned their stripes and did a marvelous job with the reconstruction of this once uninhabitable stone mill. They managed to both preserve the original structure's integrity and add their own spin on a once forgotten landmark. Hopefully it lasts for another couple centuries.