As you may know, certain building restrictions limit the size of homes we can build with or without permits depending on where you live. In Finland, the rule is houses no larger than 128 square feet can be built without a permit. So when Robin Falck decided to embark on a new project, he didn't waste any time messing around with zoning codes or legalities, and in just about two weeks he completed this tiny home you see below.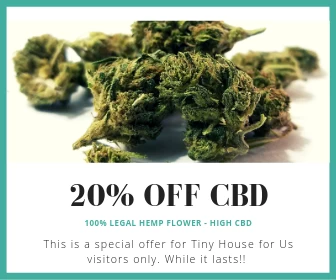 The house is named "Nido" which means "bird nest" in Italian, aptly dubbed because of the way it looks. It comes in at a paltry 96 square feet, and includes a 50 square foot bedroom. The huge windows on the facade let light pour in and offer a spectacular view of the surrounding lake and trees during the day, and of the star filled sky at night.
"In 2010 I wanted to build a place of my own. I found this beautiful slot and I set out to design a compact get-away for myself. The idea was to stay under 9 square meters which allowed me to build without a permit. I also wanted to maximize this space, use local/recycled materials and build it myself." (Robin Falck)
Falck built the house quickly, but would remain in active duty in the military for another year before he could enjoy the fruits of his labors. He estimates the cost at around $10,500, adding that he used mostly recycled materials to keep the costs down. What do you think of the design? Pretty unique, that's for sure, and I love the extended deck surrounding it. I imagine this would be a perfect vacation home and could picture it tucked away in the Tahoe National forest myself, though I'm not sure about full time living there.