At first glance, there's nothing very remarkable about this little home. Tucked away on an obscure dirt road behind the main property, it would appear to be a simple in-law residence. Not until you step inside does the full charm of this rugged romantic cabin become apparent.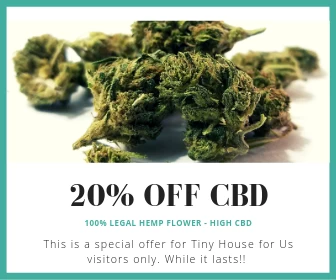 "JRR Tolkien's family once lived at the owner's main house back along the lane, and one's imagination doesn't need to stretch too far to conjure hobbits, elves and other enchanting creatures when staying at this magical woodland cabin plucked straight from a fairy tale."
A dash of blue on the exterior hints at what's inside, where you'll find bright colors mixed with warm natural wood counter tops, and clean white walls. 
The living space manages to pull of a cozy feeling without too much clutter. It's what we imagine the house in Little Red Riding Hood might look like.
The "folksy chic" theme continues throughout the bedrooms…
There's a great lounge area outside, where you can relax and soak in the fresh countryside views.
For more information about this home visit Unique Homestays.