The increasingly popular practice of "glamping" seems to have found a compatible partner with tiny houses. All around the world we're seeing little retreats like this one, that emphasize simple living with a touch of class. Yet, the interest seems most concentrated in the UK, Ireland, and Netherlands. The Shepherds Hut Retreat, located in England's rural West Country, offers four small cottages to visitors interested in experiencing an idealized version of the life of a Somerset shepherd. The huts surround a small pond and also offer intimate views of the local fields, forests and wildlife.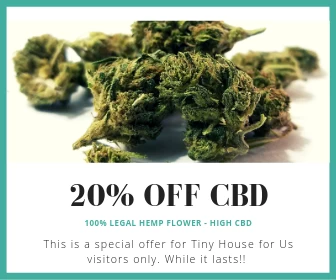 As you can see from these pictures of our favorite, the Shepherds Delight, they're very well appointed inside and out and include a complete kitchen and bathroom. There's a TV with a DVD player, a refrigerator, an electric stove, and various small kitchen appliances.
If you're there in the winter, the electric heater, thick insulation and double-glazed windows will keep you feeling toasty as you gaze out over the frozen pond. And for summer use, there's a patio with a table and deck chairs where you can take your meals after preparing them in the outdoor kitchen and BBQ. If you get bored soaking up sun while relaxing in a hammock, the site offers on 60 acres of organic farmland to explore. Guests can take a canoe ride down a river for a fishing adventure and make a pit stop at one or two famous canal-side pubs. The area also provides easy access to Exeter, where old Roman walls frame a quaint countryside town that's filled with antique shops, cafes, and restaurants.
The cabins are justifiably advertised as luxury accommodation – part of the trend for "glamping", or glamor camping – but that doesn't mean they're out of reach. A night in one will cost you only £77 (about $100 or €90), no more than a halfway-decent hotel room. A few restrictions apply: it is meant to be a retreat, so no children or pets are allowed.
Have you been glamping anywhere? If so, share your thoughts and experiences in the comments. We'd love to hear from you!