When Austrian designer Gerhard Feldbacher decided to build a house, he had a few key requirements. It had to be small enough to transport on a truck so he could travel around and place it wherever he felt like. He wanted something economical, built with sustainability in mind, but without sacrificing style and comfort. To that end he decided to use a single 25′ container-like design, dubbed the "Home to Go". It conforms to the standard 8′ 6″ width for easy and legal transportation, and incorporates a fold-down deck and a pop-out bedroom into the layout.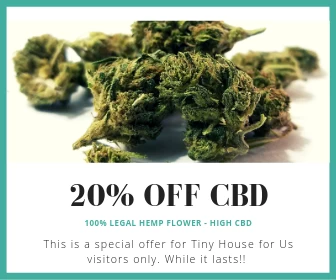 Rather than using an actual metal shipping container, he built this using 4″ thick cross-laminated timber and ventilated larch for the exterior.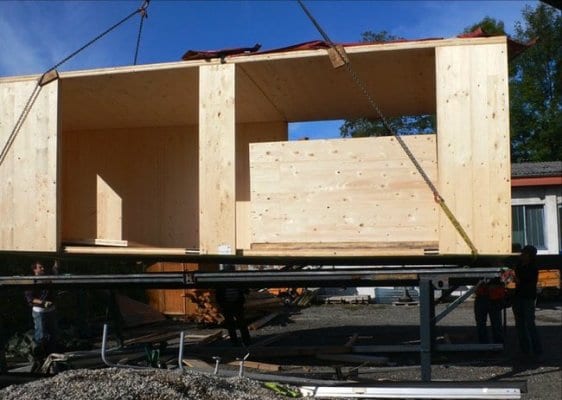 The exterior is covered with cross-laminated larch to add to the visual appeal.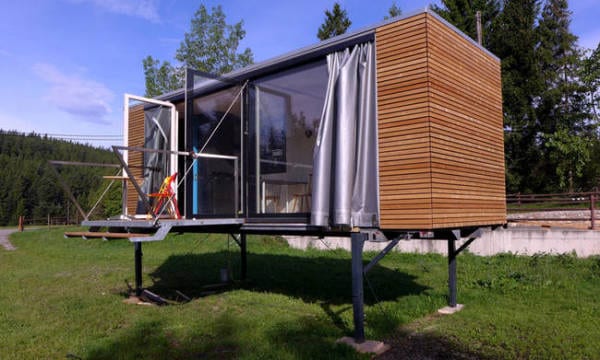 Now he has a roaming home, which can be perched anywhere on the stilts.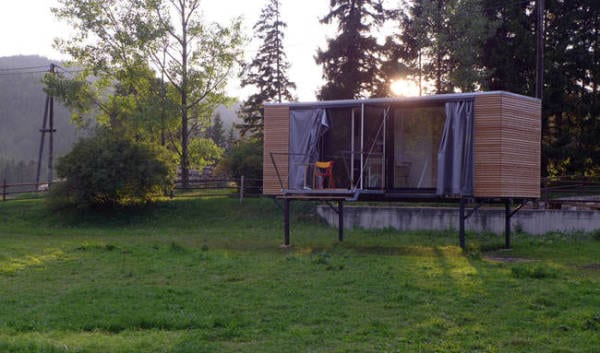 There's even a staircase in the front, and you can see the "pop out" bedroom section on the other side.
He has a heavy-duty diesel truck that conveniently fits the entire home on the bed.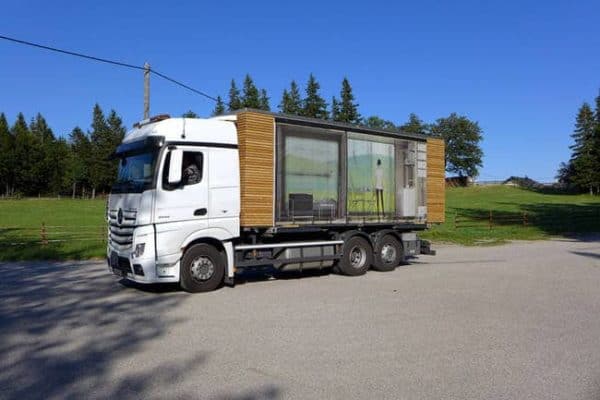 A minimalist interior contains everything he needs, and the cabinets fold up to keep everything tidy and organized. A bathroom is neatly tucked behind the kitchen space, though we couldn't find much information on how it's set up.
That little bump-out section serves as his bedroom, and a simple shelving system works for storage.
To learn more about this project visit http://simple-home.at/