These spectacular little cabins are located on the Gulf Islands of British Columbia. For anyone looking to get away from it all, or maybe seeking refuge in the witness protection program, the remote location makes for a perfect wilderness escape plan no matter what your motive. On the island you'll find these four tiny cabins designed by famed architects Osburn/Clarke, each with a distinct design. Built with sustainability in mind, each one of these four off-grid cabins has a distinct layout fitted into the same square footage footprint.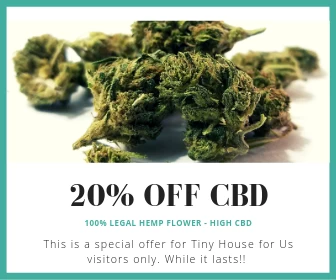 Solar power runs the low-wattage LED lights and a stove keeps the place warm in the cooler months. There's a rainwater collection system incorporated into the roof as well. Part of the cabins overall appeal comes from the western red cedar used as a finishing wood for the siding and shutters. The cabins include huge floor to ceiling windows that offer uninterrupted views of the shoreline, and while there's enough energy supplied to light up the cabin for reading, we can assure you that no conference calls should be made while enjoying the scenery.
These cabins remain in use during the summer months primarily and when not occupied they use an exterior shutter system that covers the windows to protect them from the elements and curious creatures.