The students at Andrews University, a Seventh-day Adventist school in Michigan usually take an international trip to South America where they offer services building housing for those in need. This year however they remained grounded, choosing to build a tiny home for the underprivileged people living in their own community instead. They ended up building a 148 square feet home on an 18′ trailer, and judging by the result it seems they did a fine job. They actually designed and built two unique homes, one of which has already been completed and can be seen here. They call it the "Bay View", aptly named because of the bay window bumping out from one end.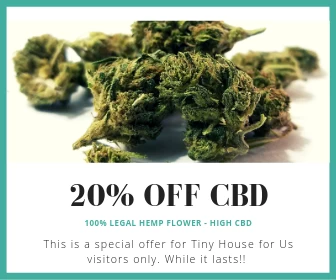 "We launched it not really knowing how it was going to turn out, but the students really liked it … and it was eye-opening for them," said Carey Carscallen, dean of the School of Architecture, Art & Design, who built the house with the five graduate students of his Design/Build class.
The students collaborated on their own unique design, coming up with this simple yet elegant look with a curved-roof.
The main living space includes a table for two, a 10 cubic-foot refrigerator, stairs with storage, and beautiful wood beams over the kitchen.
There's plenty of counter space in the kitchen, and the space is accented by the gorgeous bay window.
Two lofts provide sleeping and lounging space, with ample headroom thanks to the curved ceiling.
The compact yet classy bathroom includes a standing shower.
The students focused on making the most of the space, incorporating storage into everything.
They plan to sell the Bay View for a reasonable $30k and hope to use profits to continue building more homes to supply to local residents in need for little or nothing.
h/t Tiny House Blog | Photos By Derek Peters & Levon Kotanko
Check out a time-lapse of the build in the video below
If you want to learn more about this project, check out the Adventist Review article. The students also created their own website to showcase their work, http://www.theshedtinyhouse.com/