Hiring a professional can be expensive, but it's money well spent when it gets results like this. The design team of Christopher Kempel, Rocky Rockefeller and Bridget Zimniski at Rockefeller Partners Architects hit it out of the park with this award-winning 170-square-foot cabin called the Banyon Drive Treehouse, which has been featured in over a dozen architectural magazines. The LA-area studio actually sits on 12-foot stilts rather than the nearby pine tree, and those stilts continue up through the floor to form the structural members of the building.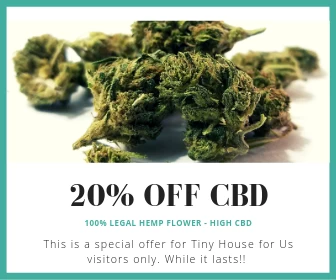 Windows make up most of two sides, keeping the narrow interior sunny and breezy throughout the day. It's not meant to be a dwelling – more of a study or retreat – so there's no place to cook, but with a comfortable sofa bed and a woodstove to keep away the chill it's not hard to imagine spending the night here. A small interior bathroom contains a toilet, and an outdoor shower is just down the steps.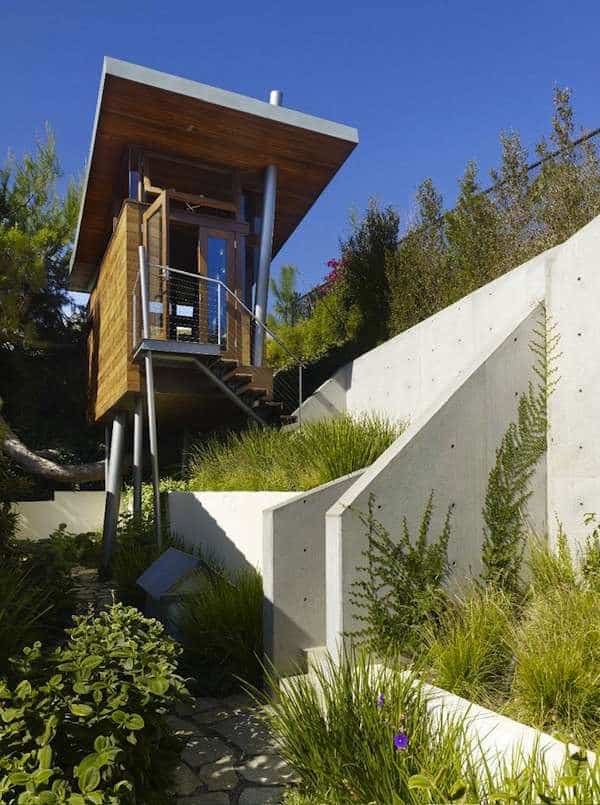 With its heavy emphasis on architectural detail, this little dwelling certainly isn't your everyday "tiny home" per se, but it represents a great example of thinking outside the box with its industrial/rustic design elements. I personally love the outdoor shower, but that might not work in your climate, and the only thing it really needs to be complete is a small kitchen area, though as is this space could be a perfect place for an artist or writer to find a quiet reprieve while they work on a project.
For more information on the build, check out Rockefeller Partners Architects.