AltiusRSA (Rapid Systems Architecture), also known as Sustain Design Studio, have been building prefab houses in Toronto since 2002. They now have a factory in California as well, and recently introduced a new model called the Solo40. It starts at 480 square feet and $93,600, but has a modular design and so can be expanded to up to 2,000 square feet. The basic model is fully customizable; buyers can choose between a larger kitchen and living area or two bedrooms, for example, and while the Solo40 defaults to on-grid use solar panels and other off-grid options are available upon request. It's built with organic, sustainable materials, many of which are reclaimed. They're also all low-VOC to minimize off-gassing. One unique selling point for this tiny house is that it comes with a green roof pre-planted with flowering sedum plants at the factory.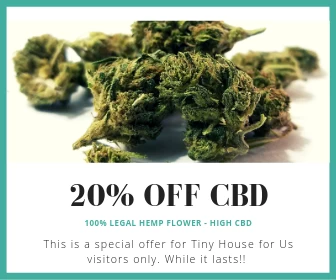 On the showroom floor. The many windows in the living room will give a great view.
This interior corridor divides the space and makes you feel you're in a real house.
The spacious living room segues into a bar dining area.
The generous overhang on the roof keeps the rain out of the house.
The kitchen makes space for all the common appliances.
A bigger mirror and better lighting than in most bathrooms in full-sized houses.
Sliding glass doors in the bedroom put the outdoors just a step away.