Do you want a special getaway with your wife, where you can just escape it all, or maybe a place to leave the hectic city life and busy schedule behind for a weekend full of mental and spiritual clarity, a zen release of sorts? Well, this might be one of the best places you could choose if you happen to live near Nehalem, OR. Some time ago we profiled this truly amazing Japanese style tiny house, a work of art and love really, designed around a kitchen sink of all things. Yes, it was a very special kitchen sink, based on the results you see below. This forest home nestled among the redwoods in Oregon offers a relaxing place to get away from it all, and now you can rent it for a night, a week, or as long as the owners will let you. It's on Airbnb, and by the 100+ glowing reviews, it's everything we imagined it to be. At $125/night it's also not a bad deal.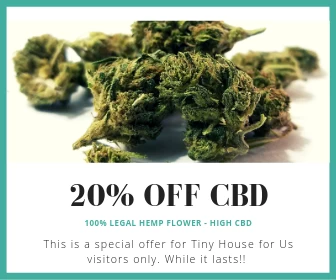 In case you haven't seen it before, here's a quick breakdown of just a few reasons why it's such a special place. For starters, the entire build was inspired by an antique sink found one day, a sink that spoke to the owner who knew then and there he had to build a house around it. Surely you've heard of farm to table, well how about "salvage to table" – literally. Nearly every piece of the house was found within ten miles of the location, from the salvaged timbers that were hand-milled and used for the exterior to the cross-section tree that was polished, glossed up, and transformed into a coffee table. Every inch of this home has some sort of hand built detail that shows its soul.
I thought this entire paragraph from their AirBNB listing summed it up quite perfectly:
"Whether or not one believes that turning a log from beside the house into the house itself imbues it with some mystical qualities, it is undeniable that the pursuit of local materials connects more deeply to your landscapes, your neighbors and yourself. The simple act of searching adds richness to our lives. It takes more time, but that is also time you are not working to pay for it, and actually enjoying yourself, building something infinitely more attractive than yet another plywood and sheetrock box."
So yea, if you're interested in renting it for a night, you should check out the AirBNB listing to learn more.